INDIA TODAY SAYS PAKISTAN WOULD HELP SRI LANKA TO GO NUCLEAR: INDIA CONCERNED
Posted by Editor on July 25, 2012 - 5:03 am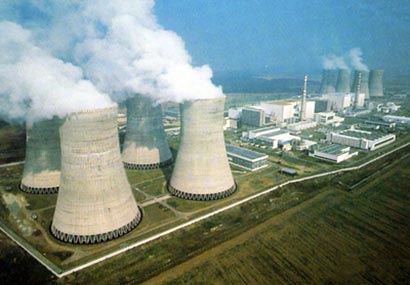 Onlanka News – by Walter Jayawardhana
India Today news magazine said Pakistan would probably help Sri Lanka to put up a nuclear power plant in Sampur, Trincomalee.
"Pakistan is all set to begin consultations with Sri Lanka to help set up a nuclear power plant in Trincomallee's Sampur, it is believed", the latest edition of the magazine said.
Since the Indian High Commission in Colombo has informed this to their Prime Minister's office Sri Lanka's Nothern neighbor seems to be viewing the situation with concern, the newsmagazine said.
The strategy is part of Pakistan's grand design of increasing influence in the island nation by Pakistan, actively backed by China, the magazine further commented.
"Indian high commissioner to Sri Lanka Ashok Kantha was in New Delhi last week and is believed to have briefed senior officials on Pakistan's recent advances in Lanka. Islamabad also wants to expand defence trade with Colombo.
"Even as the Congress-led UPA government comes under intense pressure from its allies in Tamil Nadu on its defence relationship with Lanka at the expense of India, Pakistan is quietly making inroads.
"The assessment also suggested that Pakistan is believed to have discussed upgradation and rebuilding of T-55 tank engines, incorporation of rubberised tracks on tanks besides modernisation of the fire and tank gun control systems.
"Pakistan made inroads into the defence sector in Lanka when the government was pushed back by its Chennai allies not to provide any defence aid or hardware to Colombo. Under pressure, it also put a defence cooperation agreement on hold.
"The recent vote against Lanka at the UN Human Rights Council has also created a wedge between the two countries."
Latest Headlines in Sri Lanka