Japanese PM may visit Sri Lanka in early September
Posted by Editor on June 28, 2014 - 12:42 pm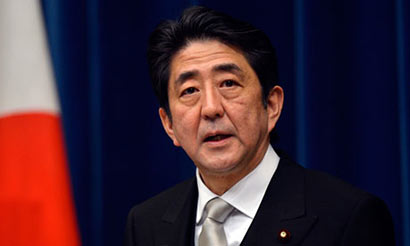 Japanese Prime Minister Shinzo Abe is considering visiting Bangladesh and Sri Lanka in early September, a Japanese government source said Friday.
If Abe makes the visit, Bangladeshi Prime Minister Sheikh Hasina is likely to announce the withdrawal of her country's candidacy for a 2016-2017 nonpermanent seat on the UN Security Council.
When Hasina made a trip to Japan in May, she invited Abe to visit Bangladesh in late August.
At a news conference hosted by the Japan National Press Club during her trip, Hasina hinted Bangladesh could withdraw before the council election in 2015, saying, "For a trusted friend, Bangladesh is ready to do any sacrifice."
"Definitely we will get some good news" during Abe's visit, she said. Only one member state from the Asia-Pacific region can win in each election.
Abe hopes to agree with the leaders of Bangladesh and Sri Lanka on the importance of the rule of law in light of China's bid to expand its maritime presence.
Abe also plans to attend a session of the U.N. General Assembly in New York in late September and explain his drive to make Japan a proactive contributor to international peace. (Kyodo)
Latest Headlines in Sri Lanka