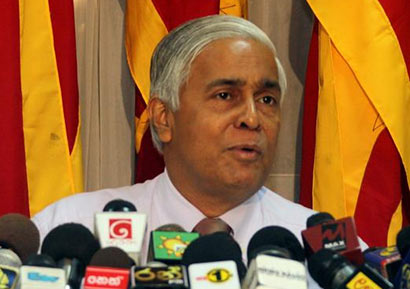 The Judiciary cannot issue writs or notices against Parliament, said former Chief Justice Sarath N. Silva.
According to Section 3 of the Constitution, the sovereignty lies in the people and Parliament is answerable to them. The judicial power of the people is exercised by Parliament through Courts, he said.
Parliament is the highest body in the land which legislates for the country. Today there is a conflict between the legislature and the judiciary. There should be no room for such conflict since both bodies draw its powers from the people's sovereignty, he said.
He said that according to the Sri Lankan Constitution parliament is not subordinate to the Judiciary and although powers have been delegated to the legislature and the Judiciary to avoid any conflict, such a conflict has been created today, the former Chief Justice said.
Since there is no separate laws on writs what is practised in the country is the British Common law and the Judiciary in Britain had never issued any writs against the British Parliament. Both these institutions are required to work for the well-being of the people, he said.
The Supreme Court hears cases relating to fundamental rights under Section 126 of the Constitution only if such rights had been violated by the executive or administrative action.
Courtesy: Sunday Observer