Let us preserve the peace achieved through sacrifice of lives – President
Posted by Editor on May 18, 2014 - 1:09 pm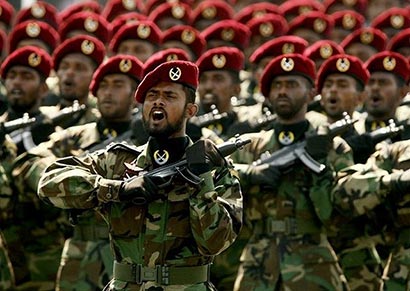 Sri Lanka President Rajapaksa addressing the nation at the fifth anniversary Vicgtory Day celebrations said, that the great victory achieved by the security forces through great sacrifice of lives must be preserved and remembered by all.
Sri Lankan nation, today (18 May) celebrated the fifth anniversary of the triumph over one of the most ruthless terrorist outfits in the world, the LTTE, at a ceremony held in grandeur in Matara under the patronage of President Mahinda Rajapaksa.
Over 24,000 members of the Security Forces who made the supreme sacrifice for the protection of the sovereignty and territorial integrity of the country were remembered by observing two minutes silence at the commencement of the state ceremony.
21 gun salutes were accorded to H.E President and Commander – in Chief of the armed forces Mahinda Rajapaksa. The President also received the state guard of honour by the members of the armed forces.
All the contingents of the three armed forces, Police and Civil Defence Force, that participated in the parade showed the nation's pride over the ever successful humanitarian mission conducted in the world's history rescuing nearly 300,000 innocent civilians from the clutches of barbaric Tamil Tiger terrorists.
(Government News Portal)
Latest Headlines in Sri Lanka