Maithri, Mahinda hold crucial discussion
Posted by Editor on August 6, 2019 - 1:24 pm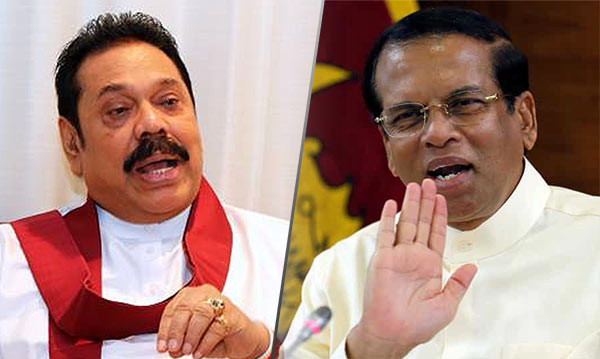 Opposition Leader Mahinda Rajapaksa and President Maitripala Sirisena had a crucial discussion last night with regards to the formation of an alliance in view of the upcoming Presidential elections, informed sources said.
The talks were held in a cordial atmosphere and informed sources said that it was successful. Sources also said the President had indicated that he would direct the SLFP on how the ongoing talks between the SLFP and the SLPP should continue.
The one to one meeting between President Maitripala Sirisena and Opposition Leader Mahinda Rajapaksa took place while preparations were being made for the Sri Lanka Podujana Peramuna (SLPP) convention to be held on Sunday (11) where it is expected for Rajapaksa to take over the leadership of the SLPP and name former Defense Secretary Gotabhaya Rajapaksa as the party's Presidential candidate.
There were also reports earlier that there would be a meeting between President Sirisena and Gotabhaya Rajapaksa in the near future.
(Source: Daily Mirror)
Latest Headlines in Sri Lanka