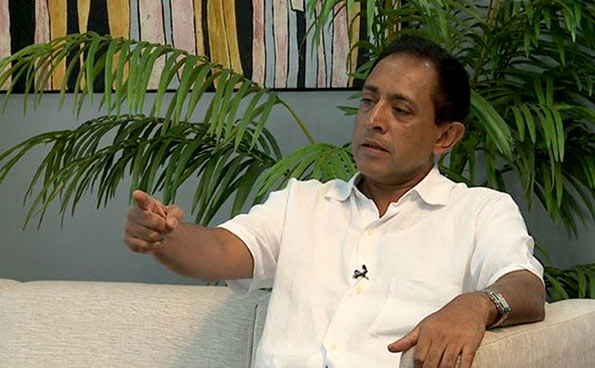 Ministers Kabir Hashim and Malik Samarawickrama, testifying before the Presidential Commission of Inquiry probing the bond scams, yesterday said that to make payments to the contractors engaged in road development projects and to continue with the ongoing projects the government had needed funds to the tune of Rs.15 billion.
A meeting had been held at the Central Bank Head office on February 26, 2015, it had never been discussed with the Central Bank Governor and officials how the funds could be raised. The controversial Treasury bond auction scheduled for the following day (27), the Ministers told the Commission had not been discussed, they said.
The Chairman of the Commission Justice K. T. Chitrasiri said that the State Entrepreneur Development Minister Kabir Hashim and Development Strategies and International Trade Minister Malik Samarawickrama testified on the invitation of the Commission. The counsel representing the Attorney General's Department did not ask them any question.
Senior Additional Solicitor General Dappula de Livers, PC, in answer to a query by the Commission members whether there were questions to be asked, emphatically said, 'No questions."
The evidence of the other witnesses who testified before the Commission was led by the State Counsel of the Attorney General's Department and Counsel representing the witnesses.
It didn't take even 10 minutes for the two ministers to conclude giving evidence and they were mainly questioned by the Commission Chairman Justice K. T. Chitrasiri and except for a few questions by Commission member Justice Prasanna Jayawardena.
Answering a question whether Perpetual Treasuries Ltd, its directors, Arjun Aloysius, affiliated companies, Geoffrey Aloysius or family members had contributed to the UNP fund, the two UNP ministers or his immediate family members said that to their knowledge no such contribution had been made.
(Source: The Island)