Mangala warns of further depreciation of rupee
Posted by Editor on September 21, 2018 - 8:49 am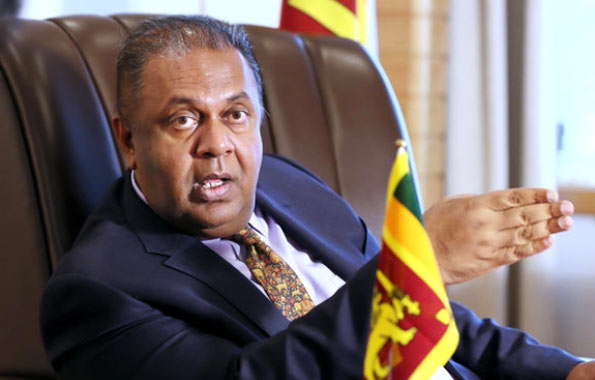 Finance Minister Mangala Samaraweera yesterday warned of a tendency of a further rupee depreciation against the US dollar within the next few weeks.
He told parliament that not only the Sri Lankan rupee but also currencies of most Asian countries had depreciated during the recent past.
"Sri Lankan rupee has depreciated by 7.4 per cent while Indian rupee has depreciated by 13.5, Pakistan rupee by 12.1 per cent, Indonesian rupiah by 9.1and Russian ruble by 18.2," he said.
He said the value of the rupee was determined by the foreign exchange market and primary determinants of the demand for currency are import and export of goods and services and added that these basic indicators remained positive in the case of Sri Lanka.
"These indicators are moving in the correct direction," he said.
Mr. Samaraweera said in a move to control the outflow of foreign currency, the Central Bank on Wednesday imposed a 100 per cent cash margin requirement for LCs on non commercial vehicles with immediate effect.
"There was an influx of vehicles below 1000 cc during the recent past. New cash margin requirement for LCs would reduce the import of vehicles at this juncture. India has imposed regulations on non essential luxury items as well," he said.
He said imposition of minimum tax on vehicles less than 1000 cc and market determinant fuel price formula had been successful in curbing excessive import growth thus far.
He said it was wrong to term the depreciation of the rupee as a collapse of the economy.
(Source: Daily Mirror – By Ajith Siriwardana)
Latest Headlines in Sri Lanka