Micro camera in staff toilet: Minister couldn't care less
Posted by Editor on December 28, 2013 - 7:07 am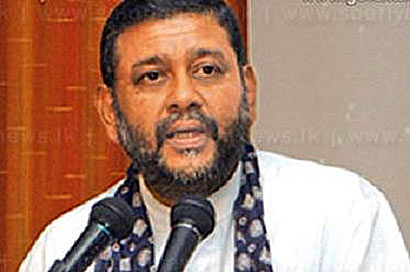 Child Development and Women's Affairs Minister Tissa Karaliyadda yesterday said that the incident where a micro-camera had been installed in a hospital staff toilet was not his concern as it did not come under his ministry's purview.
However, investigations had commenced into the alleged installing of a micro-camera on the towel rack of the hospital staff toilet.
Meanwhile, MP Dr. Sudarshani Fernandopulle said that stern action should be taken against the real culprit, irrespective of his status or political influence, as it had seriously violated the human rights of others.
"It is illegal to place cameras in a toilet as it is an abuse of sexuality," She said. She stressed that the incident clearly showed that the values of people in this society had gone down.
Responding to a query, Dr. Fernandopulle said that the Child Development and Women's Affairs Ministry should pay more attention to such incidents as it affected the women of this country. She added that there should be a public discussion regarding such incidents.She told 'The Island', "When I read the news story regarding the incident of allegedly installing a micro-camera in a toilet, I was shocked as now public toilets have become unsafe and easy targeting grounds for sexual predators."
Dr. Fernandopulle cautioned women keep vigilant whenever they use public toilets.
Women should to take steps to ensure they did not become gullible victims, but the authorities also needed to play a proactive role in protecting the public too, she added.
(Courtesy: The Island)
Latest Headlines in Sri Lanka