MR rejects President's offer
Posted by Editor on January 29, 2018 - 7:29 am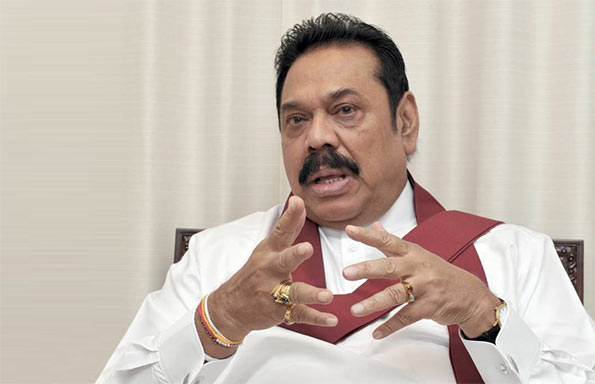 Former President Mahinda Rajapaksa yesterday said that his successor President Maithripala Sirisena's proposal for combining the SLPP and SLFP to form a government was only a trick.
Asked to comment on President Sirisena's invitation for the SLPP to join forces with the SLFP to form a government, the former President said: "It is a trick. If we agree to join the SLFP under his leadership we will certainly lose a lot of votes as people are fed up with the SLFP under his leadership. He is making this proposal as he fears an ignominious defeat come Feb. 10.
The SLPP will secure a landslide victory. People hate this government. Our victory is assured. We do not want to sacrifice our victory to save those who had betrayed SLFP policies to join the UNP to sell the national assets to foreigners.
President Maithripala Sirisena, on Saturday, said he was willing to form a new government if all 96 members elected to Parliament from the UPFA at the last 2015 general election rallied behind him.
"Some who have formed a new coalition are saying they will join if an SLFP-led government is formed. I am telling them, if all those elected, join me I am prepared to form a government led by the SLFP. I am prepared to form an SLFP government even tomorrow if all the 96 UPFA MPs stand with me. Come to my house tomorrow morning and I will show you how I will form a government with 96 members."
(Source: The Island – By Norman Palihawadane)
Latest Headlines in Sri Lanka