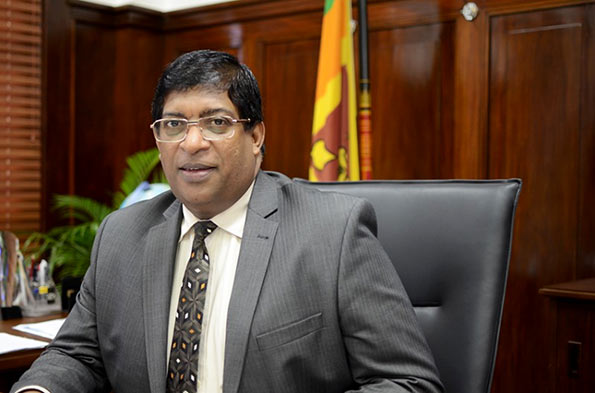 Having targeted to make Sri Lanka self-sufficient in sugar manufacture, plans are afoot to increase sugarcane cultivation and set up of 15 new manufacturing plants in the country.
The project will be implemented under two stages. A long term project will be implemented under the first stage while a middle term project will be introduced under the second stage.  Under the first stage project, the country expects to manufacture 50% of its sugar requirement locally by 2020.  Finance Minister Ravi Karunanayake said that the Cabinet has already approved the new sugar manufacture development project.
The proposal with regard to this project was approved by the Cabinet recently.  Recommendations for the proposal were made by a Cabinet Sub-committee chaired by Finance Minister Ravi Karunanayake.  There are four sugar factories engaged in the industry and they annually manufacture 56,000 metric tons of sugar. Compared to the country's annual sugar consumption – 700,000 metric tons – the local production is only 8%. Sugar industry was incepted as a public enterprise in 1950 but the local production was not improved sufficiently due to deterioration of sugarcane cultivation and low efficiency of factory performance.
In this backdrop, Finance Minister Ravi Karunanayake presented a policy framework to develop the local sugar industry and it has been approved by the government. Accordingly, the second project under the long term basis will be implemented with the participation of the private sector to make the country self-sufficient in sugar by 2025.
There are currently several sugar factories engaged in manufacturing and they are coming under the purview of different ministries. In addition to the current 26,000 hectares owned by the prevailing four sugar manufacturing factories, another 31,000 hectares of land should be cultivated to become self-sufficient in sugar by 2020. It has been calculated that a total number of 102,000 hectares should be cultivated sugarcane anew in order to make the country self-sufficient in sugar. The Cabinet Sub-committee chaired by Finance Minister Ravi Karunanayake has studied this proposal in depth and made recommendations for the project.  Other members of this Cabinet Sub-committee are: Ministers Rishard Badi Udin, Daya Gamage, Rauff Hakeem, P. Harison, Vijith Vijithamuni, Ranjith Maddumabandara and kabeer Hashim.
104,000 hectares of cultivable land have already been identified in the districts of Moneragala, Batticaloa, Kilinochchi, Anuradhapura, Trincomalee, Ampara, Badulla and Polonnaruwa. The same Cabinet Sub-committee has also recommended setting up of 15 new factories to manufacture sugar and other byproducts.
It has also been decided to introduce a cultivation system which would accommodate the minor cultivators in the respective areas to enable them to enjoy benefits of the proposed sugar manufacturing project.  Every farmer family which joins this system will be able to earn a minimum Rs.30, 000 per month under this new project.
Sri Lanka consumes 700,000 metric tons of sugar annually and it spends Rs.35 billion to import 644,000 metric tons.  Only 56,000 metric tons or 8% of the total requirement is manufactured locally and the balance 92% is imported.
With the completion of the new project, the country will be able to save Rs.35 billion foreign exchange. In addition, several byproducts will also be manufactured and subsequent to this, the current production cost of Rs.98 per kilogram for byproducts will be reduced to Rs.70 per kilogram.  Finance Minister Ravi Karunanayake said that as a result of this process, consumers will be able to buy sugar at lower prices.
In addition, seven sectors have been identified already in which policy decisions should be taken to develop the sugar industry. The development frame work prepared with regard to this project has also included an action plan. Accordingly, it is expected to prepare an investment policy framework to get the private sector participation in the project. This includes necessary judiciary, statutory and regulatory practices in order to attract private sector investors to the industry.
Moreover, this national sugar manufacturing development plan is included a framework to maintain a quality sugarcane cultivation system, introduce a reasonable consumer price through maintaining a stable sugar market price, provide necessary infrastructure to improve the irrigation for the cultivation and introduce a policy of labor force development mechanism to empower the laborers in the industry.
(Government News Portal)