People want MR as leader – GOTA
Posted by Editor on August 30, 2018 - 7:57 am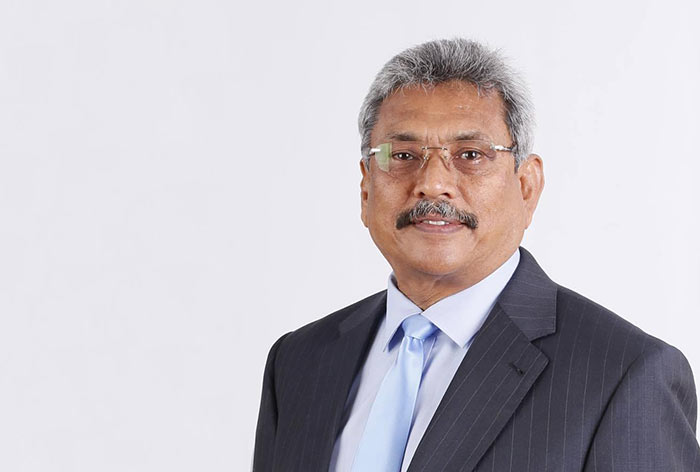 It is not a matter of whether Mahinda Rajapaksa can contest for the Presidency once again or not, as long as whoever becomes the President at the next election forms a government with him (Mahinda) as the Prime Minister, former Defence Secretary Gotabaya Rajapaksa said.
He was responding media queries after appearing before the Investigation Unit of the Presidential Commission of Inquiry (PCoI) yesterday (29), to give evidence regarding the formation and initial operations of Mihin Lanka during his tenure as a Director of its Board.
"The country wants Mahinda Rajapaksa as the leader. So, if he can't become the President the people want him as the leader of the Government. This is what we have been saying all along. We will back whoever that has his (Mahinda's) blessings to contest the next Presidential Election. That is if he cannot become a candidate," he added.
Rajapaksa, dismissing allegations against him, held that the line ministry was responsible for appointing the Board of Directors, to the Mihin Lanka, without Cabinet approval.
"How can anyone point a finger at me in this regard, when all I did was sit on the Board as an appointed Director. Seeking Cabinet approval is not my business. All I did was to perform my duties once I was appointed," he added.
I did not receive any salary or allowances while I was serving office as a director. This was an additional service rendered by me, Rajapaksa said.
Meanwhile, former Finance Ministry Secretary Dr. P.B. Jayasundara and former Presidential Secretary Lalith Weeratunga were also summoned to give statements before the PCoI, which was appointed to investigate and inquire into alleged irregularities in connection with SriLankan Airlines Limited, SriLankan Catering Limited and Mihin Lanka (Private) Limited.
(Source: Ceylon Today – By Kaushi Sendanayaka)
Latest Headlines in Sri Lanka