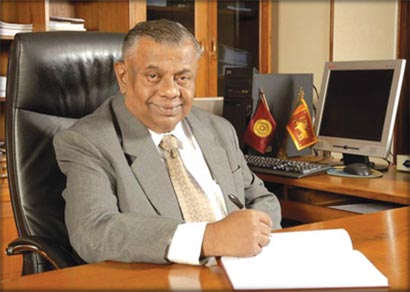 Chairman of the People's Bank W. Karunajeewa has passed away at a private Hospital this morning, an official confirmed.
W. Karunajeewa assumed duties as Chairman to the People's Bank Group in May 2007 and was reappointed in 2010.
He is also the Chairman of People's Leasing Company Ltd., People's Leasing Finance PLC., People's Fleet Management Ltd., People's Property Development Ltd. and People's Insurance Ltd.
Prior to this, he served as Chairman and working Director on Employees' Trust Fund (ETF) Board and Ceylon Fisheries Corporation from 2005 and 2001 respectively.
He is also a senior and reputed Attorney-at-Law and holds a B. Com. Degree from the University of Ceylon.
Courtesy: DM Online