Petroleum Minister calls for new refinery system
Posted by Editor on May 23, 2018 - 8:37 am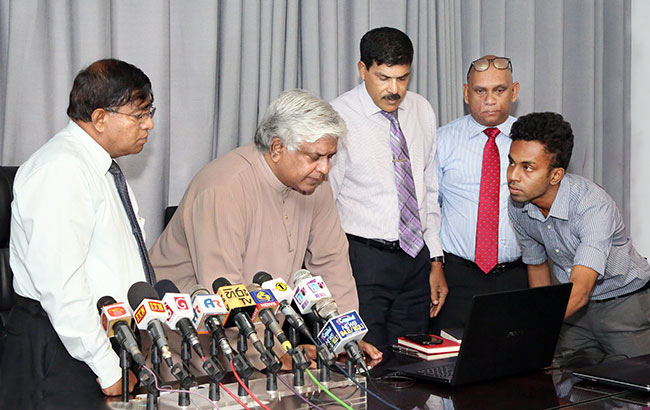 Petroleum Resources Development Minister Arjuna Ranatunga yesterday stated that country could save US$ 400–450 million per year through a new and more efficient oil refinery system.
"No one has developed the refineries," the minister said. "We will be able to save between US$ 400–450 million dollars annually if there is a new refinery system.
A new refinery system will cost around US$ 2 or 3 billion.
We can cover the cost in six or seven years. I personally feel that the government should give priority to the refinery system, not only to expressways." Ranatunga went on to say that the best solution to manipulate the fuel prices was to establish a new refinery system.
He said his personal view is that investing in a new refinery system is better than establishing expressways.
He was speaking at the re-launch of Petroleum Resources Development Ministry website at the ministry premises in Dematagoda yesterday. Several dignitaries including Secretary to the Ministry Upali Marasinghe, Additional Secretary Hettiarachchi and Samantha Fernando graced the occasion.
Marasinghe said that they took initial steps to update the ministry website in keeping with the government's principal of the right to information. He further stated that they expect to update the website as a strategic measure in the development of the petroleum industry.
(Source: Daily News)
Latest Headlines in Sri Lanka