Political meddling hurting performance – Arjuna
Posted by Editor on February 20, 2012 - 10:05 am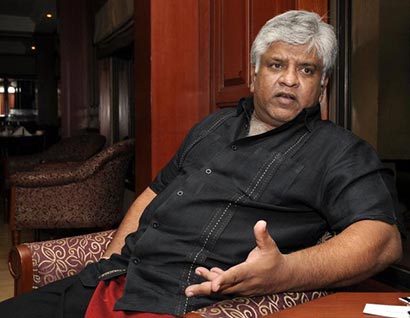 Former captain Arjuna Ranatunga says a lack of long-term vision from Sri Lanka's cricket authorities is ruining cricket in the country.
Since losing the 2011 World cup final, Sri Lanka has had three coaching changes and two captaincy changes, and have won just one Test and a handful of one-dayers in series against South Africa, Pakistan and Australia.
And Ranatunga said political meddling in on-field matters was hurting the team's performance.
"The key issue is that political interference is bringing the downfall of Sri Lanka cricket," Ranatunga told ESPNcricinfo.
"You take (former minister) Gamini Dissanayake. He was a very strong minister at that time but he never interfered. He was only a key figure."
"The cricket part was run by a lot of past cricketers like Abu Fuard, Neil Perera and Nisal Senaratne, who were top class gentlemen and who were very concerned about the game."
Sri Lanka Cricket (SLC) is also in financial strife after running up debts of close to $70 million to finance the building of two international stadiums in Hambantota and Pallekele for the World Cup.
And while Ranatunga believes the country has plenty of talented young players, he said the irresponsible allocation of funds would hurt in the long run.
"I don't know whether the SLC has a vision," Ranatunga said. "We don't plan for the future at all."
"It's like they just want to show the country that we are winning and that we are not doing badly. What we should understand is that we are not playing good cricket at all."
"You have to provide proper facilities to outstation cricketers. We are looking at building stadiums and spending billions and billions of dollars on unwanted areas and creating bankruptcy at Sri Lanka Cricket."
"You go to a village you can still find a really talented cricketer. We are blessed with talent to keep us going but the way we have invested is not good enough."
"We are a country without a proper indoor net and a swimming pool for SLC. When I was at SLC we built a new gym. That's the only thing we are left with. How are you going to compete with countries like Australia, England, India or Pakistan who have the infrastructure for their players?"
ESPNCricinfo
Latest Headlines in Sri Lanka