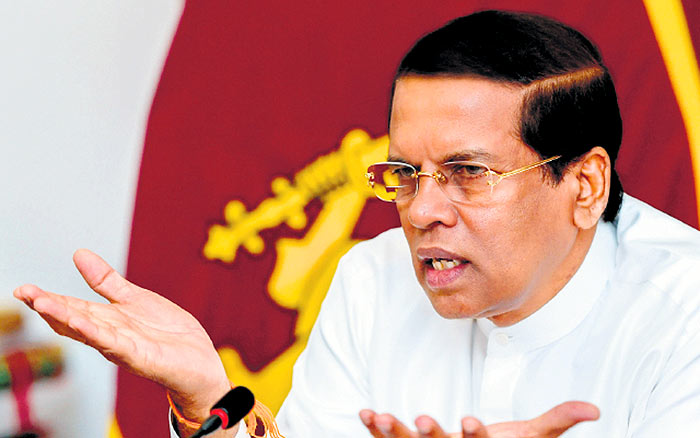 President Maitripala Sirisena has ordered that the Committee on Economic Management, headed by Prime Minister Ranil Wickremesinghe be disbanded and the functions of that Committee be vested in the Cabinet of Ministers, highly placed official sources told Ceylon Today.
The decision was taken at the Cabinet meeting held yesterday (27), these sources said.
These Officials were part of the Cabinet Sub-Committee on Economic Management, which included officials such as former Sri Lanka Administrative Service Officer R. Paskaralingam, former Treasury Secretary Charitha Ratwatte and Secretary of the Finance Ministry Dr. R.H.S. Samaratunga.
The President had said, the matters before this Committee affected both parties in the unity Government and therefore, it is best that they be discussed at the Cabinet meetings.
The Committee came under the Ministry of National Policies and Economic Affairs, of which Premier Wickremesinghe is the Minister in Charge, with Dr. Harsha de Silva as the State Minister.
The powerful Committee oversaw all major decisions taken by the Government with regard to the economy, particularly foreign investments, development and other matters, but had no control over the monetary policy.
(Source: Ceylon Today)