President Mahinda Rajapaksa's Thai Pongal Message
Posted by Editor on January 14, 2014 - 6:24 am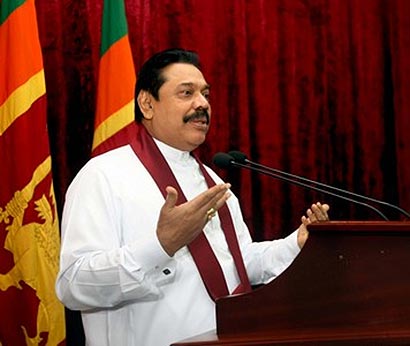 I am pleased to extend my greetings to the Hindus of Sri Lanka who celebrate the important Thanksgiving and Harvest Festival of Thai Pongal today.
This festival that takes its name from the first day of the month of Thai is an important tradition among Hindus to offer thanks to Surya – the Sun God for the blessings received in a successful harvest. The boiling over of milk and rice, the Pongal, is another important aspect of this festival as it marks the beginning of new opportunities in life with the blessings of Surya. Many also refer to this festival as the "Surya Mangalyam" when the first grains of the successful harvest are offered to the Sun God.
The importance of this festival is marked by the coming together of families in a spirit of renewed affection and understanding, and also the joining of communities in paying tribute to the Sun God for a successful harvest and expectations of continued blessings in both harvests and other aspects of life in the coming year. The second day of this festival marks the great tradition where the cattle use for ploughing, transport, provision of milk and fertilizer are garlanded in gratitude for their service.
The Thai Pongal festival marks the renewal of links between humans and nature and the unity of people and communities, in worship and thanksgiving to the deities for the blessings received, with abundant hope for success in the future. This is also an occasion for prayers of thanksgiving for the peace in our land and reconciliation among all our people.
I wish all Hindus in Sri Lanka a Happy and Blessed Thai Pongal.
Mahinda Rajapaksa
13th January 2014
Latest Headlines in Sri Lanka