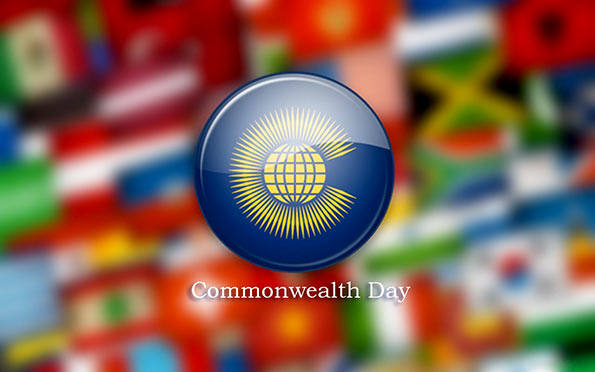 President Maithripala Sirisena, as Chair-in-Office of the Commonwealth, will attend the Commonwealth Day celebrations in London on March 9, 2015. Sri Lanka is head of the Commonwealth following the Commonwealth Heads of Government Meeting hosted by Sri Lanka in November 2013.
President Sirisena will take a new message of democracy and stronger Commonwealth relations following his election in the Presidential poll of January 08, 2015.
He will convey the upsurge of Commonwealth values in Sri Lanka, with the new government launching an ambitious programme to strengthen democratic practices.
The 100-day programme of the new government comprises many of the Commonwealth principles such as:-
Democracy
Human rights
Tolerance, respect and understanding
Freedom of Expression
Separation of Powers
Rule of Law
Good Governance
Sustainable Development
Gender Equality, among others.
He looks forward to the assistance of the Commonwealth to overcome post-conflict challenges in Sri Lanka in the context of the government's plans for reconciliation between communities, those who follow different faiths and between different political parties, with the intention of establishing a new political culture of meaningful democracy in Sri Lanka.
He will apprise the Commonwealth that his government's policies include establishing Independent Commissions to secure the impartiality of the Judicial, Police, Elections and Auditing Institutions, and the Office of the Attorney-General.
He will brief fellow members of the Commonwealth that in keeping with the Commonwealth values on Democracy and Good Governance, steps are also being taken to introduce a Right to Information Act, while the government has already enacted a law for the Protection and Safety of Witnesses.
President Sirisena will also be supportive of the Marlborough Principles of the Commonwealth that promote increased access, dialogue and interaction with Commonwealth Heads of Government: Promote interaction and dialogue among National Human Rights Institutions (NHRI), and with regional bodies and members of civil society, at and within other NHRI gatherings and the UN human rights mechanisms, and allowing for collective expression of support, encouragement or concern in relation to particular events and developments in individual Commonwealth NHRIs for the better defence and promotion of human rights.
President Sirisena will assure fullest cooperation for implementation of the Commonwealth strategies adopted at the last CHOGM in Colombo in November 2013, being the Chair-in-Office of Commonwealth until the next CHOGM scheduled to be held in Malta.
(Government News Portal)