President Rajapaksa Offers Condolences to Families Affected by Russian Plane Crash
Posted by Editor on November 21, 2013 - 6:54 pm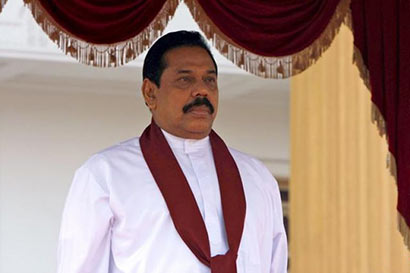 President Mahinda Rajapaksa, in a letter to Russian President Vladimir Putin, offered his condolences to the families who lost loved ones when a passenger airliner crashed in the Russian city of Kazan earlier this week.
"It is with deep sorrow and dismay that I learnt of the tragic loss of many lives in the air crash in the city of Kazan in the Tatarstan Republic of the Russian Federation on 17th November," President Rajapaksa wrote in the message to President Putin.
Described as the airline taking a nosedive on to the tarmac, the crash killed all 50 people on board.
"The Government and the people of Sri Lanka join me in conveying our heartfelt condolences to the bereaved families," President Rajapaksa said. "We stand in solidarity with the Government and people of the Russian Federation in dealing with this tragedy and share their sorrow."
(Courtesy: President Media)
Latest Headlines in Sri Lanka