President to lead SLFP at LG polls
Posted by Editor on October 31, 2015 - 9:35 am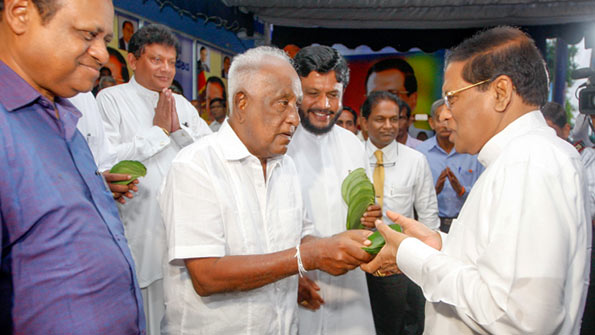 President Maithripala Sirisena says he will lead the Sri Lanka Freedom Party (SLFP) to victory at the upcoming Local Government elections.
He added the SLFP is immortal and he does not want to see the SLFP's defeat. The President while admitting that the party was defeated at the two previous elections stressed the importance of evolving a programme to ensure its victory after a careful study of the reasons that led to such defeats.
The President was speaking at the SLFP office in Kaduwela yesterday (Oct.29).
The bi-partisan political system should prevail if the good governance programme is to be success, he said.
The forthcoming local government election campaign should become a platform where policy matters are discussed as in the developed countries devoid of mud- slinging and character assassinations, President Sirisena said.
The President added that the party activists who have maintained a good rapport with the public will be selected to contest the polls.
"Any party has to change with the times. We will dedicate the next two months to select candidates for the Local Government election," he said.
President Sirisena said the prospective candidates will be selected with the agreement of organizers in electorates instead of selecting them through interviews.
Minister Susil Premajayantha, General Secretary of SLFP, Agriculture Minister Duminda Dissanayake, Deputy Speaker Thilanga sumathipala, Chief Minister of Western Province Isura Dewapriya, and Mayor of Kaduwela G. H. Buddhadasa also participated in this occasion.
(President's Media)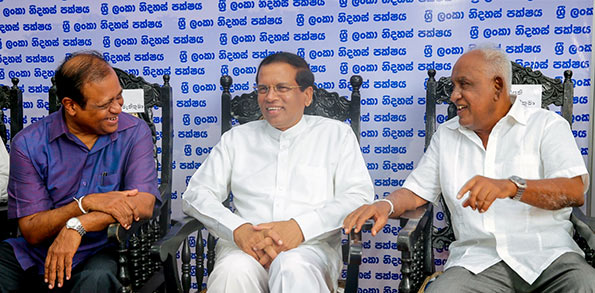 Latest Headlines in Sri Lanka