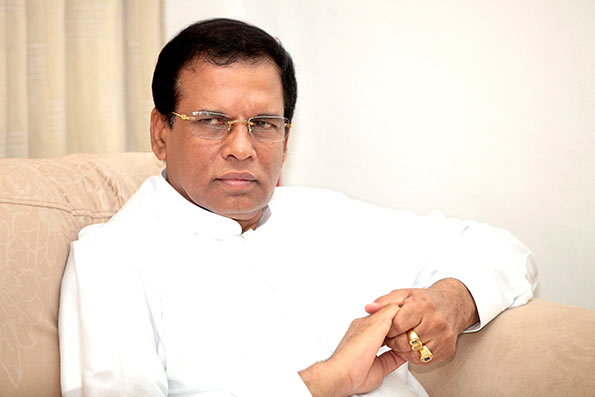 President Maithripala Sirisena will mark his 64th birthday today. He was born on September 3, 1951 in the Western Province and grew up in Polonnaruwa in the North Central Province.
Buddhists, Hindu , Muslim and Christian religious ceremonies were held yesterday in the NCP to invoking blessing on the President.
A Jayapirith deshanaya was held at the Galviharaya, close to the Rankoth Viharaya which commenced on the night of September 1, with the offering of kapruk and milk at the Somawathie chetiya yesterday morning as part of the religious ceremonies.
Catholic and Christian religious services were held at the Catholic Church in Palugasdamanha and a Hindu religious ceremony was held at the Gange devalaya, Manampitiya and Kaduruwela Jumma mosque was the venue for the Muslim religious ceremony.
(Daily News)