Prime Minister's Deepavali message
Posted by Editor on October 18, 2017 - 12:26 pm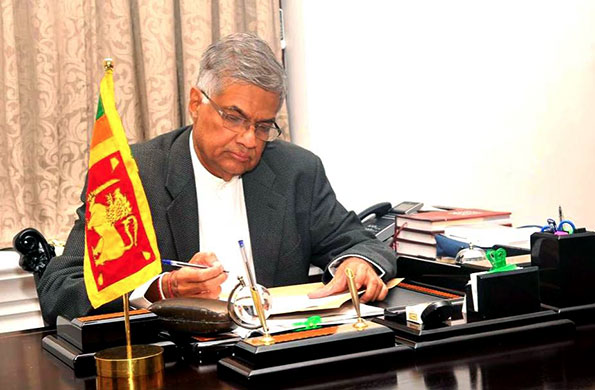 Jain and Hindu believers celebrate Deepavali with the sacred light of truth that wins over the darkness of evil. The true meaning of Deepavali is found in overcoming lies with the truth, hatred with love, evil with goodness and defeat with victory.
Deepavali also signifies the re-entry of Prince Rama and Pandyan Princes from hiding into the light, triumphantly overcoming the evil ones.
Jains believe that Deepavali celebrates the occasion when their teacher Mahaweera entered Moksha. They believe that Deepavali therefore herald in love and compassion for all.
May this Deepavali be the occasion to light a thousand lamps in our hearts and to drive away the darkness of hate. May it be the opportunity to restore lives, rebuild relationships and pave the way for harmony and healing.
I wish all a happy Deepavali.
Ranil Wickremesinghe
Prime Minister
Latest Headlines in Sri Lanka