Rajapaksa accuses Sirisena govt of dropping guard on LTTE
Posted by Editor on February 2, 2017 - 10:41 am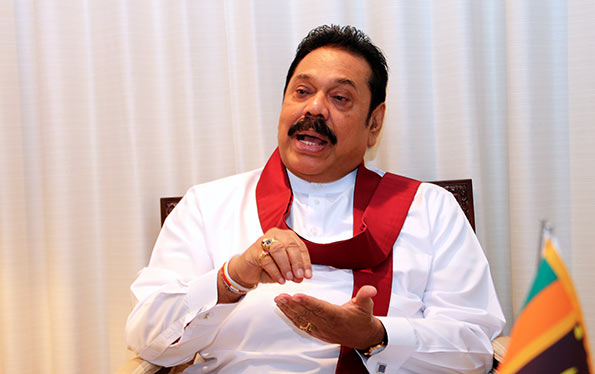 Former President Mahinda Rajapaksa has accused the Sri Lankan government of dropping its guard on the LTTE by scaling down intelligence operations in the island's Tamil-majority north and east.
Commenting on the recent arrest of four ex-LTTE members, for allegedly plotting to assassinate Tamil legislator M.A. Sumanthiran, the two-time President said: "They [Maithripala Sirisena government] removed military camps and reduced the level of intelligence operations. Now they are seeing the results of that irrational action," according to a PTI report on Wednesday.
In January, Sri Lanka's Terrorism Investigation Division (TID) arrested five men, four of whom were formerly with the LTTE. They reportedly plotted to kill Mr. Sumanthiran, a Tamil National Alliance MP who has been a key negotiator, along with Leader of Opposition and TNA leader R. Sampanthan, engaging the government on Tamils' expectations.
Mr. Rajapaksa – who spoke to newspersons in Anuradhapura in Sri Lanka's North Central Province – said while in power he had rehabilitated around 12,000 LTTE members. However, his government often pointed to a possible revival of the LTTE and justified the heavy surveillance and military presence prevalent in the north and east.
After unseating Sri Lanka's former strongman in the January 2015 presidential elections, President Maithripala Sirisena promised to address concerns over militarisation. His government has since returned some land formerly held by the army in the north and east. While the degree of obvious surveillance appears to have lessened in the last two years, apprehensions over militarisation linger.
The recent arrest of the former LTTE cadre, which prompted Mr. Rajapaksa's remarks, has evoked strong reactions from other politicians in the south as well.
(Source: The Hindu)
Latest Headlines in Sri Lanka