Ram Nath Kovind elected India's 14th President
Posted by Editor on July 20, 2017 - 7:01 pm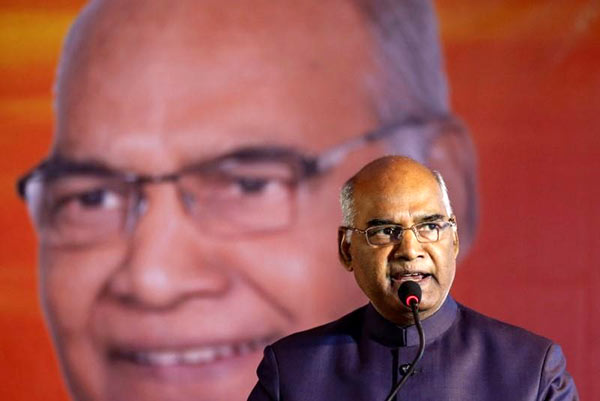 Giving India its second Dalit president, former Bihar Governor Ram Nath Kovind today won the presidential election with a comfortable margin against Opposition nominee Meira Kumar.
In an electoral college of 4,986 voters with a vote value of 1,098,903, Kovind got 2,930 votes carrying a value of 700,244, while the former Lok Sabha Speaker secured 1,844 votes with a value of 3,67,314.
While Kovind got 65.65 per cent of the total valid vote value of 10,69,358, Meira Kumar got 34.35 per cent.
With the backing of the ruling National Democratic Alliance (NDA) and few other parties, Kovind's victory in the race to the Rashtrapati Bhavan was a cakewalk and much expected.
Incumbent Pranab Mukerhjee's last day as president will be on July 24 and Kovind's oath-taking as India's 14th president will be on the day after.
President-elect Ram Nath Kovind will be administered oath by the Chief Justice of India Jagdish Singh Khehar in the Central Hall of Parliament.
Pranab Mukherjee had also taken charge on July 25, 2012.
Among the MPs, 522 parliamentarians voted for Ram Nath Kovind while 225 MPs were in favour of Meira Kumar.
(Source: India Today)
Latest Headlines in Sri Lanka