Rs.1 bn supplementary estimate to cover CHOGM expenses
Posted by Editor on November 23, 2013 - 7:06 am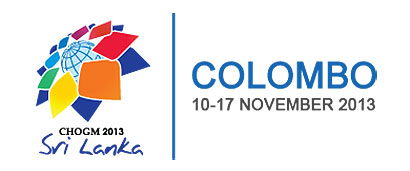 The government yesterday submitted a supplementary estimate to the tune of Rs. 1,089,819,500 for Parliamentary approval to cover expenses incurred by several departments and ministries for the CHOGM 2013.
The supplementary estimate was presented to the House by Chief Government Whip and Water Supply and Drainage Minister Dinesh Gunawardena.
The Ministry of Defence and Urban Development has asked for Rs. 316,800,000 to cover expenses incurred on purchasing vehicles for the use of security related activities of the CHOGM 2013, to meet the expenditure related to vehicle improvements, acquisition of machinery and equipment, to meet the recurrent expenditure including fuel, meals, uniforms, vehicle maintenance, postal and communication, staff training, and acquisition of furniture and office equipment.
The Ministry of Mass Media and Information has sought a supplementary allocation of Rs. 33,000,000 to cover expenses on public awareness campaigns of CHOGM 2013 while the Ministry of External Affairs has asked for Rs. 200,000,000 for the same event.
The army has asked for a supplementary allocation of Rs. 44,000,000, the Police Department Rs. 22,000,000, the Navy Rs. 8,000,000 and the Sri Lanka Air Force Rs. 20,000,000 for vehicle improvements in view of the CHOGM 2013.
(Courtesy: The Island)
Latest Headlines in Sri Lanka