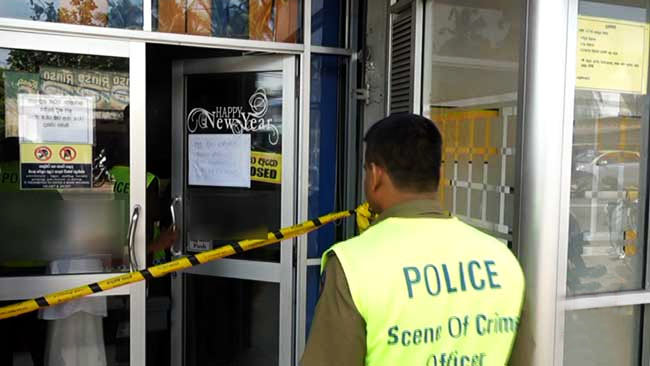 Cash and jewellery worth of some Rs. 80 million were robbed from a state bank in Thalawa, Anuradhapura over the weakened, police said.
Reportedly, the robbers have broken into three out of the four safes of the bank.
The CCTV system database has also been removed and taken by the robbers, according to the police.
Under the supervision of Anuradhapura SP, 5 police teams are already conducting investigations regarding the matter.