Seychelles welcomes President Rajapaksa on historic visit
Posted by Editor on June 30, 2013 - 7:14 pm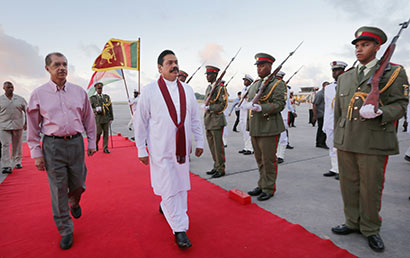 – by Janaka Alahapperuma – Pix by: Sudath Silva
The President of the Republic of Seychelles, James Alix Michel warmly welcomed the arrival of his Sri Lankan counterpart President Mahinda Rajapaksa at the airport in the capital city of Seychelles.  At the invitation of President Michel, President Rajapaksa will be undertaking the historic state visit to Seychelles from the 29th June to the 1st July.
Sri Lankan President was accorded a ceremonial welcome this afternoon (Saturday 29 June) at Seychelles International Airport which included a guard of honour and a 21-gun salute. The arrival ceremony included a high level greeting party of the Vice President, Ministers, the Speaker of the National Assembly, the Chief of Defence Forces, the Chief Justice, and the President of the Court of Appeal among other key dignitaries.
President Rajapaksa thanked President Michel for inviting him to Seychelles and appreciated the warm reception and hospitality extended to the Sri Lankan delegation. President of Seychelles lauded President Rajapaksa's vision and leadership in ushering peace to the country and the remarkable economic progress achieved during the last few years.
In August 2012 Seychelles President James Alix Michel arrived in Sri Lanka on a 3-day state visit. It was the first state visit from Seychelles to Sri Lanka since the establishment of diplomatic relations between the two nations in 1988.
The state visits by both leaders herald a new chapter in Sri Lanka- Seychelles relations in pursuit of common endeavours towards strengthening closer friendship and economic cooperation between the two countries in a variety of fields, with enormous benefits for the two countries and their peoples.
Representatives of the local Sri Lankan community residing in Seychelles were also present at the airport to welcome President Rajapaksa.
The Sri Lankan President is accompanied by a high level delegation that includes the Minister for External Affairs Prof. G. L. Peiris, Minister for Sports Mahindananda Aluthgamage, Minister for Public Relations and Public Affairs Mervyn Silva, Monitoring MP of the Ministry of External Affairs Sajin Vaas Gunawardene, Members of the Parliament Lohan Ratwatte and Lakshman Wasantha Perera, Secretary to the President Lalith Weeratunga and Governor of the Central Bank Ajith Nivard Cabraal among other high level staff.
The Republic of Seychelles comprises 115 islands occupying a land area of 455 km² and an Exclusive Economic Zone of 1.4 km² spanning an archipelago in the Indian Ocean, some 1500 kilometres (932 miles) east of mainland Africa, northeast of the island of Madagascar that extends from between 4 and 10 degrees south of the equator. This island country is a comparatively young nation which can trace its first settlement back to 1770 when the islands were first settled by the French, leading a small party of whites, Indians and Africans. Seychelles achieved independence from Britain in 1976 and became a republic within the commonwealth.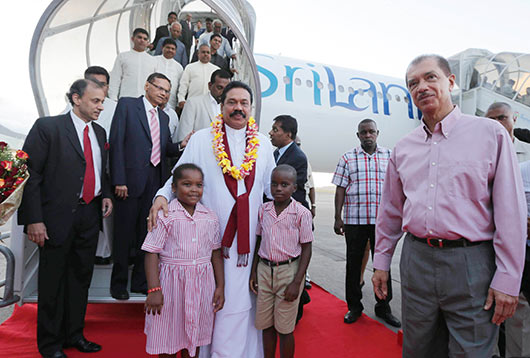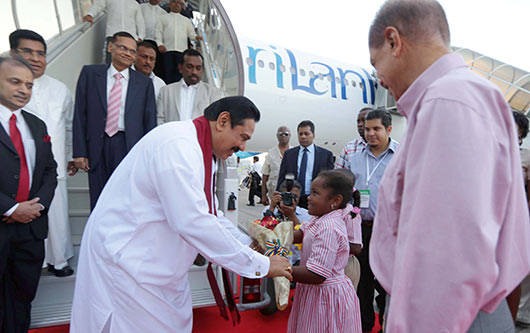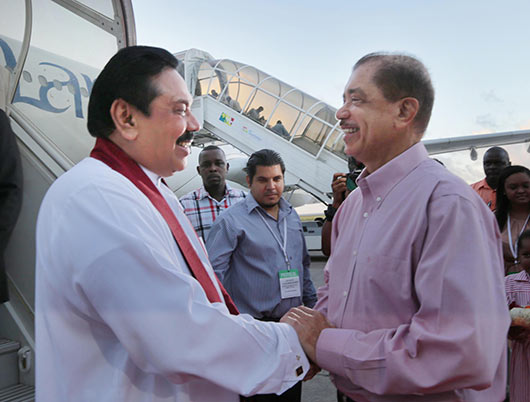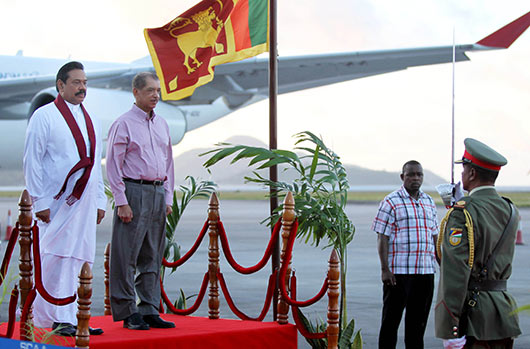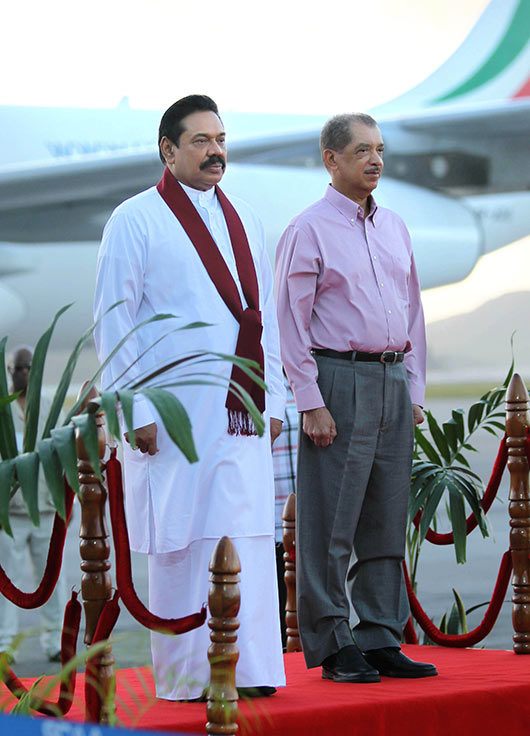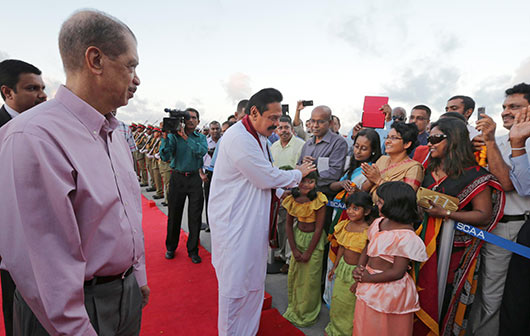 Latest Headlines in Sri Lanka