TNA decides not to participate
Posted by Editor on June 30, 2013 - 10:39 am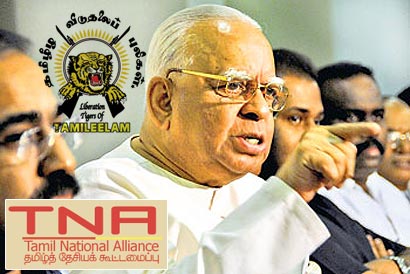 The Tamil National Alliance on Saturday decided not to participate in the Parliamentary Select Committee appointed to resolve the national problem, a party official said.
"The party has decided this evening (Saturday) not to take part in the PSC," TNA Leader R. Sampanthan told Daily Mirror online.
Meanwhile, TNA legislator, Suresh Premachandran told PTI news agency that his party has decided to skip the Parliamentary Select Committee (PSC) proceedings, which is expected to get underway on July 9.
"The aim of the PSC is to dilute the powers of the 13A. We can't agree to that. We want 13 plus," Premachandran said.
The PSC has been convened to look at powers of the 13A, more pointedly to strip the provincial councils of land and police powers, he said.
Sri Lanka on June 21 announced the formation of the 19-member government team of the PSC to discuss the issue of the thirteenth amendment to its Constitution that devolves some authority to the provinces.
Preceding the PSC is the government move to amend two sections of the 13A. They seek to scrap the ability to merge two or more provinces to form one, Premachandran said.
(Courtesy: DM Online)
Latest Headlines in Sri Lanka