Foreign spy agency tapping Gota's phone
Posted by Editor on June 30, 2013 - 9:30 am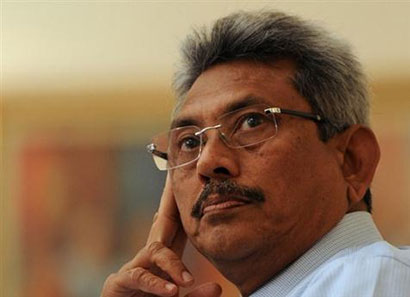 Defence Secretary Gotabaya Rajapaksa has complained to his mobile phone service provider that his phone is being tapped by an organised team with the intention of gathering national security secrets, according to a newspaper report.
A special investigation that looked into this complaint has revealed that those behind it were linked to a foreign mission in Colombo as well as a powerful foreign spy agency, our sister newspaper Irida Lankadeepa reports today in its lead story.
The report adds:
In addition to tapping the phone of the Defence Secretary, the phones of several other VIPs were being tapped by the same group, which possesses sophisticated phone-tapping equipment, the investigations have revealed.
The mobile-telecom service provider has also begun a probe to ascertain if national security was being compromised and if there is an attempt to tamper with the telecommunication system of the country by those engaged in wiretapping.
(Source: Sunday Times)
Latest Headlines in Sri Lanka