SLTB buses attacked – commuters stranded as strike progresses
Posted by Editor on December 2, 2016 - 3:25 pm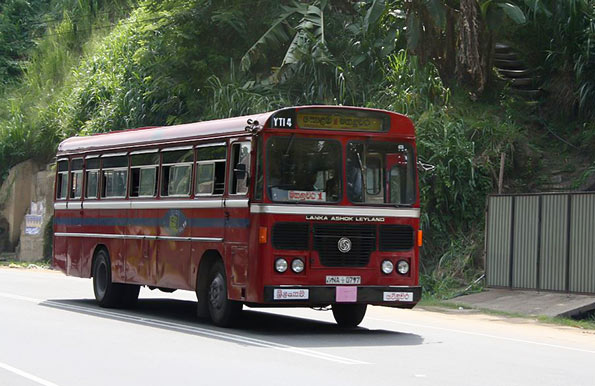 Commuters have been largely inconvenienced due to the private bus strike which came into effect at midnight on December 01.
A number of minor incidents of violence surrounding the strike action have been reported from across the country thus far.A group of trade unions of three wheeler drivers have also joined in the strike action in protest against the proposed new fines for traffic offences.
However, the Railway trade unions dropped their intentions to join the strike following discussions with the President last afternoon.
A number of private buses operating in the Colombo District have also refrained from operations.
The public have been severely inconvenienced as a result of the situation.
At the Gampaha main bus stand, it was reported that stones have been pelted at a SLTB bus which belongs to the Gampaha Depot plying from Kalmunai to Colombo.
A News 1st correspondent added that stones have been pelted at the bus in Warakapola, Radawatunna and Waralawatta.
Meanwhile, an SLTB bus was attacked around 10:30 PM yesterday (Dec. 01) at the Thalaramba area in Matara by a group of unidentified persons.
However, the Chairman of the SLTB Ramal Siriwardena, says that buses will continue to operate under the protection of the police. As of now, 20 SLTB buses have been attacked.
The chairman added that two students who were travelling in the bus were also injured in one such attack.
(Courtesy: News First)
Latest Headlines in Sri Lanka