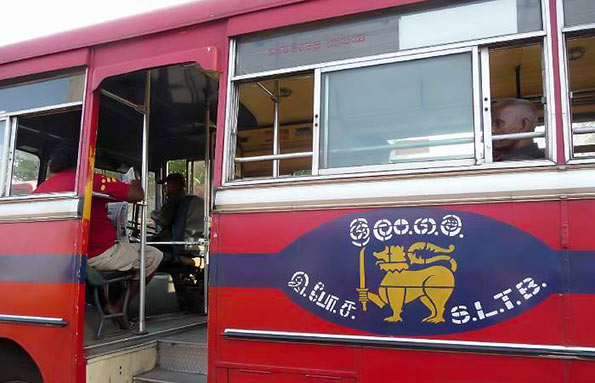 The Sri Lanka Transport Board (SLTB) is set to counter strike launched by certain private bus operators by increasing the SLTB fleet to 6,000, SLTB Chairman Ramal Siriwardena said yesterday.
The SLTB has decided to increase the number of SLTB buses from 5,300 to 6,000.
Transport and Civil Aviation Minister Nimal Siripala de Silva, has instructed the SLTB to take all measures to lessen the difficulties that the public have to undergo due to the sudden strikes that take place. "We have decided to increase the number of operating SLTB buses, paying special attention to the students sitting the G.C.E. Ordinary Level Examination, from December 6th, and long distance travelers," Siriwardane said. For the week starting from December 1, all leave have been canceled for the SLTB drivers, conductors, and technical officers. Discussions have already taken place between the SLTB Chairman and the Deputy Inspector General of Police (Traffic) to execute a security plan for the safety of operating SLTB buses and employees. The operating buses are to be parked at the respective police stations closest to their destinations.
(Source: Daily News – By Amali Mallawaarachchi)