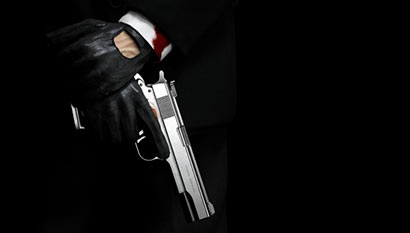 A special team of CID officers have been dispatched to the North to investigate the murder of 47-year-old Daniel Rexian, Chairman of the Delft local body, who was shot dead, Tuesday.
EPDP Leader, Douglas Devananda, said the team had been dispatched on the advice of the President.
This is the first political murder since the war in the North came to an end. The EPDP Spokesman revealed that during the Delft island local body elections, the Party contesting under the motor vehicle symbol had received about 91% of the votes, and that the highest number of votes in favour of the government in the North had been polled in that division.
It has been revealed that the shooting took place on 26 November, when the Chairman was asleep in an isolated area near the garage behind his house in Pungudutheevu.
He was found alone at home, unconscious, with gunshot injuries to his head and was taken to the Pungudutheevu Government Hospital where he had died on admission.
The post-mortem examination was held at the Jaffna Hospital on Wednesday, when it was confirmed that the Chairman had succumbed to shooting injuries. vision told Ceylon Today that even though the Kayts Police had stated, following its preliminary inquiry, that shots had been fired from a 9 mm pistol, no cartridges had been found as yet.
Police had also been able to unearth information that the Chairman who resided at Velanai in Kayts, had not visited the Delft local body for about a month, and the Vice Chairman had been overseeing the affairs of the local body in his stead during that period.
The CID is looking into whether this was a politically motivated shooting, or if it had been carried out due to some other reason.
(Courtesy: Ceylon Today)