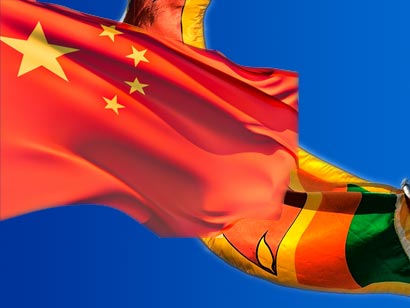 Sri Lanka's state-run investment body has approved a $500 million liquefied natural gas plant by China Machinery Engineering Corp near a Chinese-controlled port and industrial zone.
The Board of Investment has approved investment projects worth $1 billion in the first quarter, development strategies minister Malik Samarawickrama said on Friday, the largest of which was the LNG project in Hambantota, where China Merchants Port Holdings controls a Chinese-built port on a 99-year lease.
The port, which is leased for $1.12 billion, is near the main shipping route from Asia to Europe and likely to play a major role in China's "belt and road" initiative.
Chinese control of Hambantota, as well as a plan to acquire 15,000 acres (23 square miles) to develop an industrial zone nearby, has raised fears that it could also be used for Chinese naval vessels.
Government and diplomatic sources have told Reuters that the United States, India and Japan had raised concerns that China might use the port as a naval base. The Sri Lankan government has said the agreement bans usage of port for military purpose.
(Reuters)