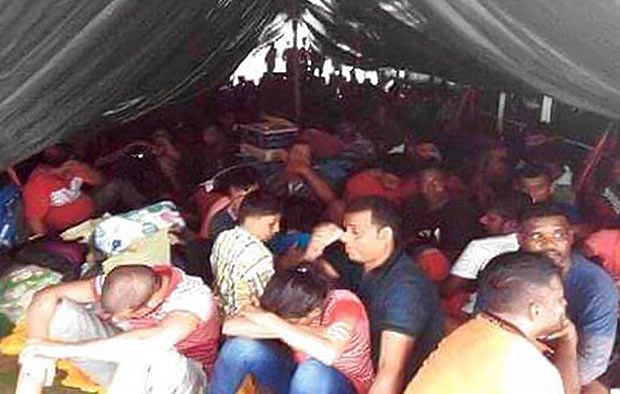 Malaysian police have intercepted a tanker with 131 Sri Lankans believed bound for Australia and New Zealand, smashing a large human smuggling ring that has been operating for a year.
Authorities halted the modified tanker on Tuesday off the coast of southern Johor state, national police chief Mohamad Fuzi Harun said in a statement Saturday.
He said the immigrants included 98 men, 24 women, four boys and five girls.
Police also raided a fishing boat used to transport the migrants to the vessel and detained three Indonesians and four Malaysians on board, he said. Another five Malaysians were nabbed for suspected involvement in the smuggling syndicate.
"This syndicate has been operating since mid-2017 and has international connections across Sri Lanka, Australia, New Zealand, Indonesia and Malaysia," Fuzi said.
A total of 127 Sri Lankans will be charged for entering Malaysia illegally while nine Malaysians, four Indonesians and four Sri Lankans will be investigated for human smuggling, he added.
The syndicate was transporting the immigrants using a maritime passage in the waters of Tanjung Gemuk in Kota Tinggi, Johor, Channel News Asia reported.
(AP)