Sri Lanka Cooperative Movement celebrates its centenary on International Co-op Day
Posted by Editor on July 3, 2011 - 6:00 pm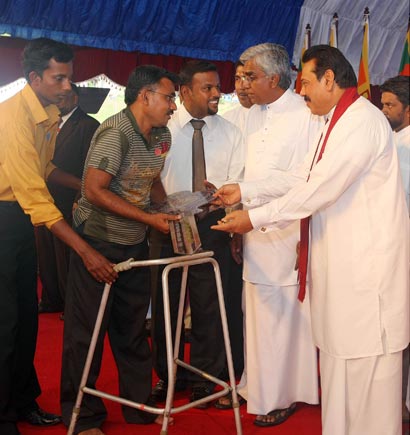 Onlanka News – By Janaka Alahapperuma
(Pix by: Chandana Perera)
The Sri Lanka Cooperative Movement celebrated its centenary and the International Cooperative Day at Welagedera stadium in Kurunegala, the capital of North Western Province on 02 July. President Mahinda Rajapaksa graced the function as the chief Guest.
Addressing the ceremony President Rajapaksa said the Cooperative Societies have rendered a great service for Sri Lankans on retail marketing especially with the supplying of essential food items at reasonable prices, it is commendable during difficult times. It was the Cooperative Movement that came forward to help the government to meet exigencies in supplying essential food items. Even today the 'Co-op City' outlets numbering more than 7,000 play an important role in providing essential food items at reasonable prices and the 'Sathosa' marketing networks had an impact on market prices.
The President further said the government cannot allow the private sector to monopolize the entire trading sector. Fair competition is essential among the private, public and the Co-operative sectors to benefit the people especially in a country like Sri Lanka where the majority belongs to the low income level. The government bears a greater responsibility to provide essential food items at reasonable prices to the masses. Therefore the government was able not only to rebuild the cooperatives sector but also to protect it from privatization and utilize its resources towards the path of development of the country, he added.
The Cooperative Movement in Sri Lanka began in 1906 at Teldeniya Kandy. It was legalized Sri Lanka in 1911. Ministry of Cooperatives and Internal Trade has made arrangements to implement several programmes in connection with the cooperative day and completion of 100 years since the introduction of cooperative law to Sri Lanka. The organizing committee comprising of representatives from the Ministry, Cooperative Development, Department Provincial Cooperative Development Ministries and Departments, National Cooperative Development Institute, National and Provincial Cooperative Employees Commissions and National Cooperative Board.
Celebrations include exhibitions, sports, and musical shows, launch of 11 books on cooperative movement and building of 100 houses under 'Isuru Saviya' programme for the needy members in the Cooperative Movement. President handed over keys to the 19 house holders of the 100 Cooperative Housing Project at the ceremony. The President also honoured and awarded prizes and gold and silver medals for the best cooperative society and the cooperative workers.
Internal Trade Minister Johnston Fernando Deputy Minister Basheer Segu Dawood, Governor of the North Western (Wayamba) Province Tissa Balalla, Governor of Central Province Sarath Ekanayaka, and Governor of the North Central Province Karunaratne Divulgane, Cooperatives and Internal Trade Ministry Secretary, Sunil Sirisena and Chairman of the National Co-op Development Board, Bandu Ranawaka also participated.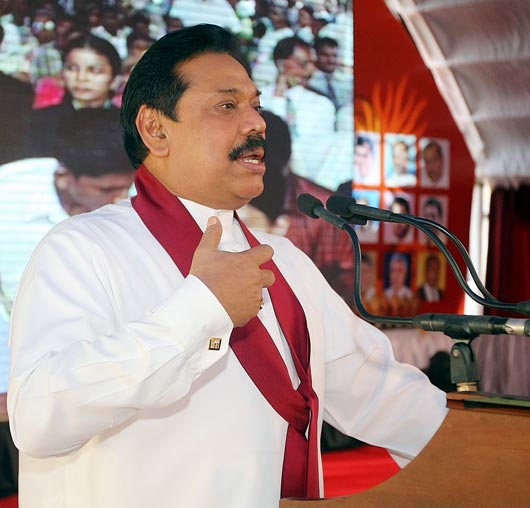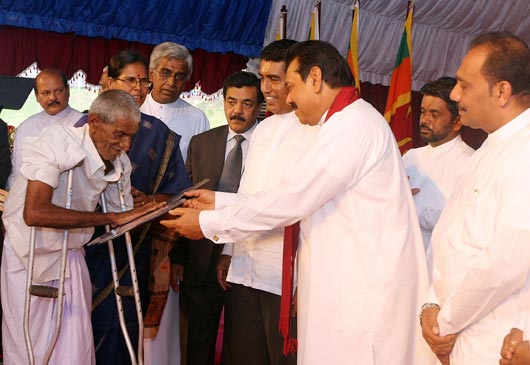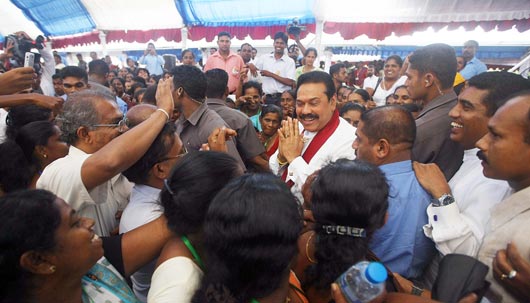 Latest Headlines in Sri Lanka