Sri Lanka expecting increase in Chinese tourist arrivals in 2017
Posted by Editor on April 15, 2017 - 6:58 pm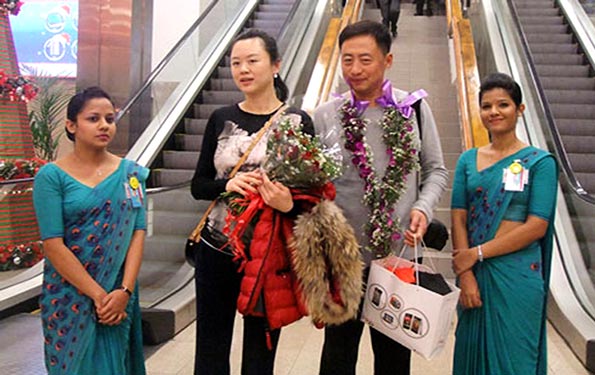 Sri Lanka is expecting a substantial increase in Chinese tourists this year as more resorts and hotels throughout the country are putting in place to cater to the Chinese market, Tourism Minister John Amaratunga said here Saturday.
Amaratunga told Xinhua that with China becoming the number one outbound tourism market in 2016, Sri Lanka too was gearing up to welcome more Chinese tourists.
"China is one of the most powerful countries in the world. We are targetting more Chinese arrivals and we have enough of hotels which are prepared to cater to that market," Amaratunga said.
He added that more locals were now also learning the Chinese language in order to guide the Chinese tourists and Sri Lanka had in the first quarter of this year already received several inquiries from Chinese travel agents.
He added that Sri Lanka Tourism was continuing its promotion campaigns in the major cities across China.
According to the latest report released by the United Nations World Tourism Organization, China was once again named the number one market in the world with the highest number of outbound tourists in 2016.
(Xinhua)
Latest Headlines in Sri Lanka