Sri Lanka hopes to have strong defence ties with China, India: PM
Posted by Editor on December 20, 2015 - 3:37 pm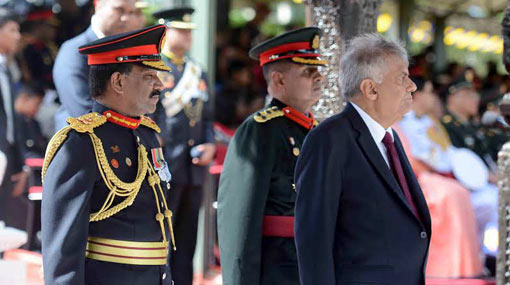 The Sri Lankan government said on Sunday that it needs to have strong defence ties with countries like China and India.
Prime Minister Ranil Wickremesinghe, speaking at an event to mark the recruitment of a new batch of soldiers to the military, said that the Sri Lankan army needs to modernize to be on par with the developing world.
He said that in order to improve the standards of the army, Sri Lanka needs to maintain good ties with China, India and Pakistan as well as the United States and Britain.
"It is because of the relationship that we have with these countries that the army was able to develop."
The prime minister said that Sri Lanka hopes to launch a program through the Ministry of Defence on future warfare to ensure the army is geared to face any situation in future.
The Sri Lanka army defeated the Tamil Tiger rebels in May 2009 after 30 years of war which saw thousands killed on both sides.
Wickremesinghe, however, said that situations have now changed around the world and the Sri Lankan military must adapt to face those changes.
He added that with the end of the war, the wounds from the conflict must heal and efforts must be taken in that regard.
"When you have a wound it is not easy to heal,"he said.
The prime minister said that Sri Lanka will ensure the name of the military is protected as the country moves forward to heal the wounds of the past.
The army has been accused of being involved in human rights abuses during the final stages of the war, an allegation the former government denied. (Xinhua)
Latest Headlines in Sri Lanka