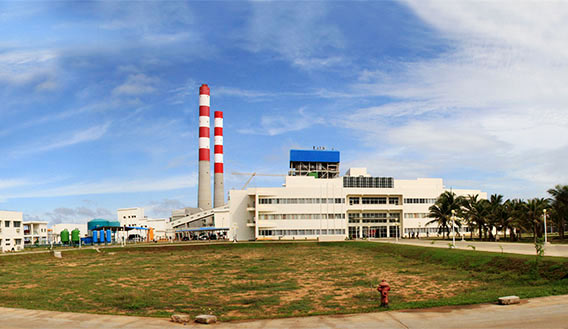 Sri Lanka will turn off electricity across the country for one-and-a-half hours daily with effect from Monday, the state-run power firm said, after a break down in a 900 megawatt $1.4 billion Chinese-built coal power plant.
The nationwide power cut was implemented after all three units of the Norocholai coal power plant broke down on Sunday.
The breakdown resulted in Sri Lanka losing 48 percent of its capacity to meet peak demand of 2.26 gigawatts, state-run Ceylon Electricity Board's (CEB) website www.ceb.lk/ showed.
"We originally decided to have a 2-1/2-hour power cut. But some rains have helped to generate hydro power. So there will be one hour power cut in the day time and half-an-hour in nights," Anura Wijayapala, CEB chairman told Reuters.
Suren Batagoda, the secretary to the ministry of power and energy said the coal plant has shut down for the fourth time for this year and Sri Lanka faced blackouts on the previous three occasions.
The plant has already suffered more than 20 break downs since it was commissioned in March 2011.
A drought which began in midyear has cut hydro electric output this year, officials at the Power and Energy Ministry told Reuters.
Most international businesses have their own backup generators, and it was not immediately clear how disruptive the current power cuts would be.
Sri Lanka has long maintained uninterrupted power supply, one of its main pledges to voters and investors, except in 1996 and 2001/2 when it endured power cuts due to severe droughts.
The 1996 cuts were partially responsible for economic growth slowed to a seven-year low of 3.8 percent in that year, from 5.5 percent a year earlier.
(Reuters)