Sri Lanka imposes new measure to deter vehicle imports, aid faltering rupee
Posted by Editor on September 20, 2018 - 1:06 pm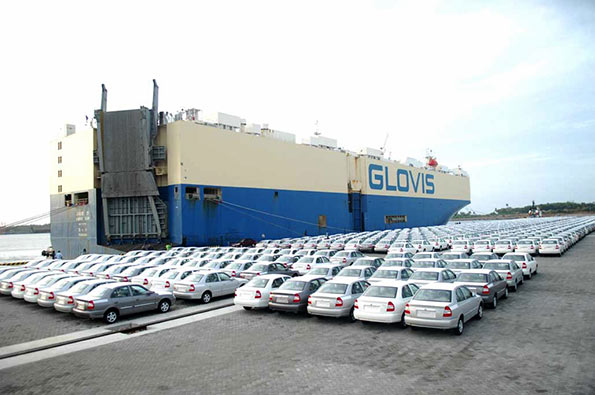 The Central Bank of Sri Lanka said it had enacted a new measure to deter vehicle imports and take pressure off the rupee, which is hovering at a record low, and to restore macro-economic stability.
The new measure will require vehicle importers to deposit the full value of the cars they intend to import via letters of credit from banks, instead of the current practice of depositing only a proportion.
The move comes as the Sri Lankan rupee hit fell to an all-time low of 167.20 per dollar on Wednesday. It has hit record lows for sixth straight sessions on dollar demand from importers and from banks to facilitate foreign bond outflows.
The central bank said the new move, along with tax measures on vehicle imports taken by the government, is expected to curb non-essential imports of motor vehicles, and ease "undue pressure on the current account of the balance of payments" and the rupee.
The rupee has weakened 4 percent so far this month after a 1.2 percent drop last month, and has declined 9.4 percent so far this year.
Vehicle imports soared 119.5 percent to $812.7 million in the first six months of this year while fuel imports rose 28.9 percent from the same period last year to $2.1 billion, central bank data showed.
In August, Sri Lanka raised the import duties on small hybrid cars by more than 50 percent aiming to boost state revenue and curb a sharp fall in the rupee currency.
The rupee has been falling steadily since April and is on course to retest recent historic lows. Exporters expect the rupee to depreciate further in the face of a strengthening dollar, ongoing imports, and exporter reluctance to sell dollars.
The central bank has also cut the net open positions of banks on Sept.6 to increase dollar liquidity, forcing commercial banks to sell dollars.
Foreign investors have sold government securities worth 55.9 billion rupees ($333.13 million), central bank data showed.
(Reuters)
Latest Headlines in Sri Lanka