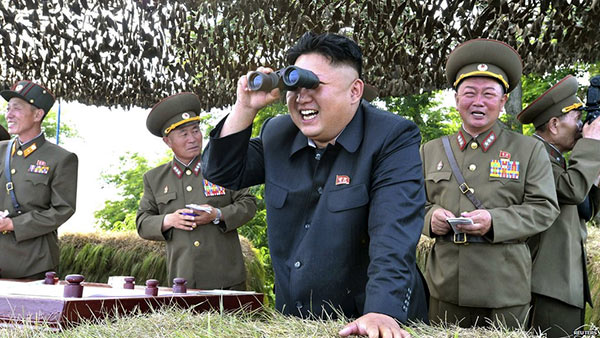 Sri Lanka recently imposed enhanced visa restrictions for North Koreans entering the country in compliance with the U.N. Security Council's sanctions against North Korea's nuclear and missile development.
According to its implementation report for Resolution 2321, sent to the Security Council on Sept. 15, the Sri Lankan government said it has imposed stringent visa requirements on all North Korean nationals
who wish to enter the country.
"North Korean nationals are thus no longer eligible to apply for visas through Sri Lanka's online Electronic Travel Authorization system," the report said.
In addition, the immigration and emigration authorities were ordered to ensure that North Korean individuals on the sanctions list are not permitted to enter Sri Lanka, the report said.
The authorities were also requested to exercise vigilance when North Koreans request to enter the country, even for transit purposes, according to the report.
Moreover, all Sri Lankan missions and posts overseas have been instructed to refer all North Korean visa requests to the government for vetting, the report said.
The Security Council adopted Resolution 2321 in November last year against the North's fifth nuclear test in September.
(Source: Yonhap)