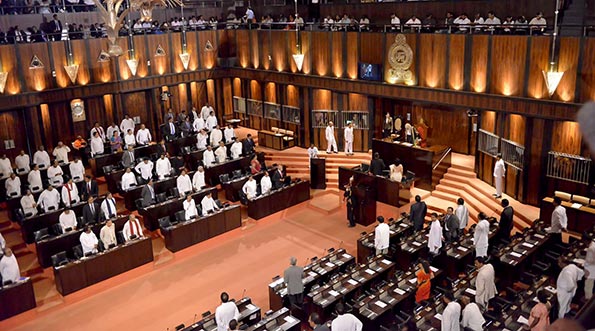 Sri Lankan parliament on Wednesday approved a new law to establish courts to handle cases related to bribery and corruption to speed up cases that have dragged on for years.
Currently, Sri Lanka's courts, which act as investigative magistrates weighing evidence before a trial can be started, can take up to five years before a defendant even reaches the dock.
"Parliament has responsibility over public money and all members have a right to take legal action against the people who wasted it," Justice Minister Thalatha Atukorale told parliament.
She said there was a perception that some suspects had not been "brought to book".
Her comments appear to be aimed at former officials who served under former president Mahinda Rajapaksa and his family members, who President Maithripala Sirisena's government accuses of misappropriation of public funds.
Several members of the Rajapaksa family are facing police probes for alleged financial crimes, but none have yet faced trial. They have all denied wrongdoing.
The new law will enable the chief justice to establish special high courts and appoint three judges to them as needed.
In the 225-member parliament 119 lawmakers backed the special court law and 52 voted against. Many legislators were not present at the vote.
(Reuters)