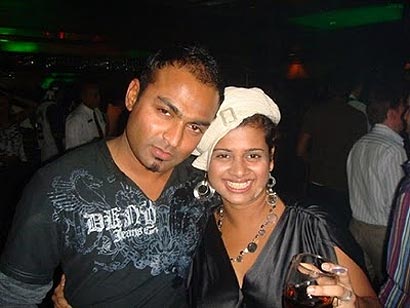 Sri Lankan police has announced a Rs one million reward for information on Danuna Tillekaratne, the son-in-law of detained ex-army chief Sarath Fonseka, over alleged profits made by his firm from illegal defence deals.
The reward was announced weeks after Sri Lankan authorities asked Interpol to help them unearth details of Tillekaratne's foreign bank accounts.Tillekaratne was the President of Hicorp International and the arms deal contracts were awarded to the firm during the last phase of the war with LTTE when Fonseka was the army chief.
The company allegedly secured the contracts despite being the highest bidder and made profits from the deals.After issuing a warrant for arrest of Tillekaratne in February, Colombo Fort Magistrate Lanka Jayaratne re-issued the same earlier this month.
The Criminal Investigation Department (CID) had told the court that information had been received that he was still in Sri Lanka. This was revealed at a hearing on March 17 when the Hicorp case was taken up in the Magistrate's Court.
The CID claimed that Tillekaratne was trying to mislead authorities by using a roaming mobile phone connection to give an impression that he was abroad.The notice issued by the court against Tillekaratne said that providing shelter to a suspect on warrant is punishable with imprisonment under the Penal Code.
"Any information regarding Danuna (Tillekaratne) should be passed on to the Criminal Investigation Department," it said.On February 10, Colombo Fort Magistrate Lanka Jayaratne turned down the anticipatory bail application filed on behalf of Tillekaratne.
In early March, the Sri Lankan police was directed to seek Interpol's help to find out about Tillakaratne's foreign bank accounts.
The order came as the CID recovered USD 527,000 and Sri Lankan Rs 15 million from four vaults of a local private bank belonging to Asoka Tillekeratne, mother of Danuna Tillekeratne. Authorities have reportedly not been informed of the origin of the funds.
The agency told the court that it was investigating 17 bank accounts at present.
News Source: Deccan Herald