Sri Lanka president calls third vote on no-confidence motion against premier
Posted by Editor on November 19, 2018 - 8:34 am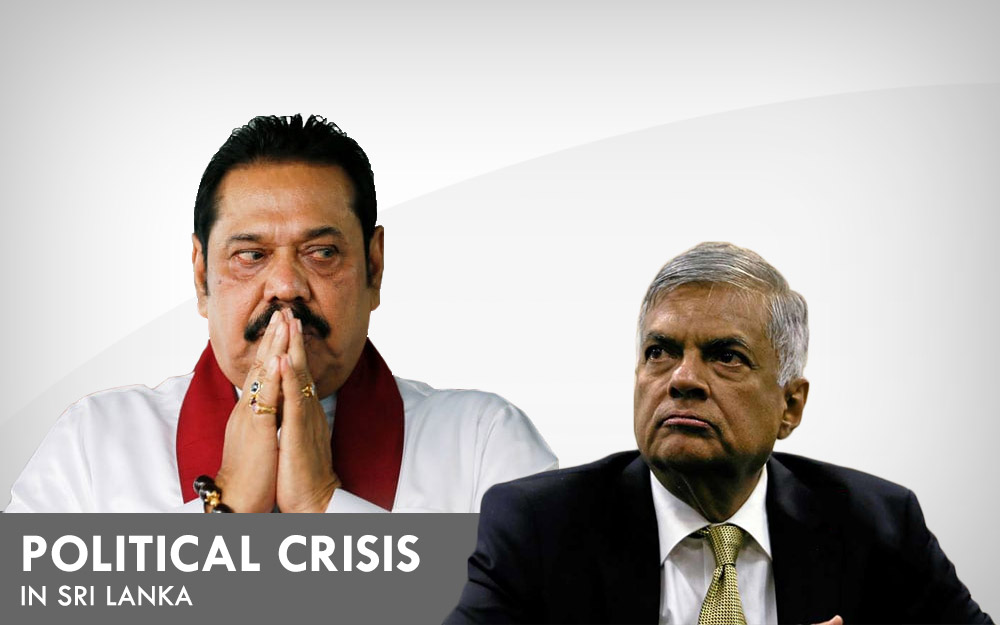 Sri Lanka's President Maithripala Sirisena on Sunday asked an all-party meeting to hold a third vote on a no-confidence motion against Prime Minister Mahinda Rajapaksa, deepening the country's political crisis.
Sirisena called the all party leaders' meeting after Rajapaksa, his choice to lead the government, was voted out twice within days by a majority in a no-confidence motion.
A lawmaker loyal to Sirisena told reporters that the president rejected the outcome of the second vote held on Friday, which potentially strengthened the hand of Ranil Wickremesinghe who is seeking to return as prime minister.
"To decide on the no confidence motion presented against the government, president noted that he wanted a vote with a name call or electronically displayed," Sirisena's office said in a statement.
The country's parliament descended into chaos for a second straight day last Friday as lawmakers supporting Rajapaksa threw books, chili paste, water bottles and furniture at the speaker to try to disrupt the no-confidence vote.
Sirisena's office said all the party leaders at the Sunday meeting agreed to have a disciplined legislature when proceedings start on Monday.
Parliament Speaker Kauri Jayasuriya and Anura Kumara Dissanayake, leader of the Marxist Jana Vimukthi Permian (JIP) party, did not participate in the meeting.
"We believe that refusing to accept the formerly adopted no-confidence motion that rejects the appointment of the nominal premiership and coming out with various types of cheap excuses are not appropriate for a President of a country," Dissanayake said in a letter to Sirisena, a copy of which was seen by Reuters.
Sirisena late last month removed and replaced Wickremesinghe with Rajapaksa, plunging the island off India's southeast coast into political turmoil.
With parliament scheduled to reconvene on Monday, Sirisena appears faced with the choice of either re-appointing Wickremesinghe, whom he has said he will not bring back, or allowing the crisis to fester.
Wickremesinghe's party said it was ready for a "floor test" in parliament to prove it had majority support for the ousted prime minister.
"Mahinda Rajapaksa should (be) subject to a floor test. The so-called prime minister should show his majority in Parliament and if the speaker's rulings are wrong, you can bring a motion to cancel those motions," Lakshman Kiriella, a Wickremesinghe loyalist, told reporters after Sunday's meeting.
(Reuters)
Latest Headlines in Sri Lanka