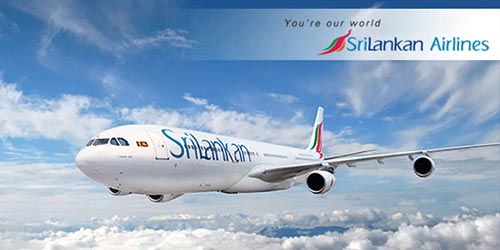 The Sri Lankan government will renew its search for an investor for its national air carrier in the next three months through public call for offers, Adviser to the Finance Ministry Mano Tittawella said on Tuesday.
Tittawella said the public private partnership unit in the Treasury will request expressions of interest in September or October as the government hopes to be in negotiation with interested parties during the first quarter of 2019.
"The new board at SriLankan Airlines has now activated a strategic business plan and are confident that by the end of the financial year 2018/2019, the airline can record a significantly lesser loss than what was recorded when the new board took office in April 2018," he said.
The adviser added that some investors had already expressed interest in investing in the airline.
Prime Minister Ranil Wickremesinghe said last year that the government was seeking an international partner who could manage and invest in the flag carrier after the airline recorded a massive debt of 3.25 billion U.S. dollars.
Wickremesinghe said the SriLankan Airlines was a "landmine" for the country's economy with its high debts and the government would take over part of its debts in order to seek for an international partner or investor.
(Xinhua)