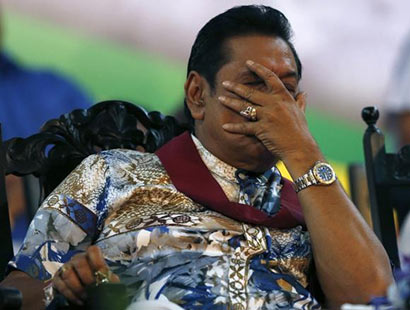 Sri Lanka has sought India's assistance in tracing $2 billion, allegedly stashed away in three accounts in Dubai by family members and aides of former president Mahinda Rajapaksa.
Sri Lankan investigators who began an investigation into financial deals sealed by the Rajapaksa government had traced $2 billion in Dubai banks, an official source from Colombo said. Of this, one account of a Rajapaksa family member allegedly has $1.064 billion, other two by two different persons have $500 million each in two separate accounts, the source said.
India along with the US have been approached to assist in the investigation to trace this huge amount. Both New Delhi and Washington are assisting with the probe, an Indian official source added. The Dubai money is estimated to account for 20% of the total amount Lankan authorities allege has been illicitly stashed abroad by the former president and his family. The family, however, has denied any wrongdoings and described the allegations as baseless.
Sirisena had during his visit to New Delhi last month shared details of the amount allegedly stashed away by Rajapaksa family in St Martin Islands, Hong Kong, Macau, Seychelles. He had also shared details about the huge investments allegedly made in real estate projects in Dubai, Uganda and Kenya.
(India Times)