Sri Lanka rupee closes higher on exporter dollar sales
Posted by Editor on August 4, 2017 - 10:16 am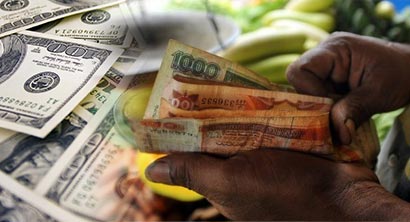 The Sri Lankan rupee ended firmer on Thursday, erasing early losses as the exporter greenback sales surpassed importer demand for the U.S. currency, while investors largely shrugged off a central bank monetary policy decision, dealers said.
Sri Lanka's central bank held its policy rates steady before trading hours on Thursday. It said tightening measures taken in the past are helping cool inflation and credit growth. This signals receding concerns about price pressure as it focuses on supporting an economy hit by extreme weather.
Analysts said the market shrugged off the policy decision as it was widely expected.
The spot rupee ended at 153.30/45 per dollar, compared with Wednesday's close of 153.45/53.
"We saw some exporter conversions coming into the market in the latter part of the day. With the forward premiums coming down, exporters wanted to hedge forwards," a currency dealer said requesting anonymity.
Central Bank Governor Indrajit Coomaraswamy on Thursday said the bank had expected to purchase 1.2 billion dollars directly from the market between March and December.
"We have already got over a billion dollars. We still got five months to go … in the last week or two, we purchased quite a lot."
Coomaraswamy had earlier said the rupee was still "over-valued", and that the monetary authority was buying dollars to avoid any appreciation.
The banking regulator is compelled to buy dollars from the market to meet a reserves target set by the International Monetary Fund (IMF) under a $1.5 billion, three-year loan programme.
(Reuters)
Latest Headlines in Sri Lanka