Sri Lanka rupee slips on bank dollar buying, central bank reference rate revision
Posted by Editor on February 8, 2017 - 6:39 am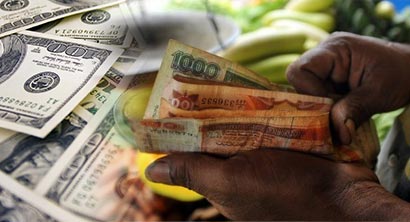 The Sri Lankan rupee ended slightly weaker on Tuesday due to dollar demand from banks as foreign investors continued to sell government securities, while the central bank revised the spot reference rate to a record low of 150.75, dealers said.
The market shrugged off the central bank's policy rate decision in which the monetary authority kept rates steady for a sixth straight month.
However, the central bank flagged possible "corrective measures" in the months ahead in a sign that further tightening might be on the cards to temper inflation pressures and safeguard a fragile rupee.
The central bank has revised the spot rupee reference rate to a record low of 150.75 from 150.50, dealers said.
Rupee forwards were active, with two-week forwards ending at 151.22/32 per dollar, compared with Monday's close of 151.18/25.
Dealers said the central bank wanted to discourage foreign investors exiting from government securities by making these expensive for them.
Officials at the central bank were not available for comment.
The rupee has fallen 0.5 percent so far this year and has been under pressure due to rising imports and net selling of government securities by foreign investors, while the central bank has said defending the currency with foreign exchange reserves "does not seem sensible".
Foreign investors net sold 26.6 billion rupees ($177.10 million) worth of government securities in the four weeks to Feb. 1, according to latest central bank data. ($1 = 150.3000 Sri Lankan rupees)
(Reuters)
Latest Headlines in Sri Lanka