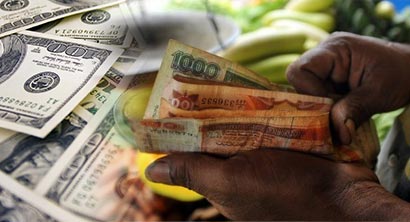 The Sri Lankan rupee was steady for a sixth straight session on Friday in thin trade as demand for more dollars by importers was offset by selling of the greenback at 133.60 by a state-run bank, dealers said.
The state-owned bank, through which the central bank usually directs the market, has kept the selling rate of the dollar at 133.60 since July 2, dealers said.
"There is some (importer) demand today in dull trade but the state bank is selling at 133.60," a currency dealer said.
The currency has appreciated 0.45 percent since it hit a record low of 134.20 against the dollar on June 18.
The central bank may not be able to sustain the rupee's appreciation trend as import demand could pick up due to lower interest rates, dealers and analysts say.
The pressure on the currency could also build if exporters stop selling dollars until after the Aug. 17 parliamentary elections, dealers say.
In the stock market, the benchmark index was up 0.2 percent at 6,961.25 as of 0702 GMT, moving away from a three-month closing low hit on Wednesday. Turnover stood at 370.9 million rupees ($2.78 million). ($1 = 133.6000 Sri Lankan rupees)
(Reuters)