Sri Lanka says 32 'elite' Muslims have joined Islamic State in Syria
Posted by Editor on November 19, 2016 - 8:48 am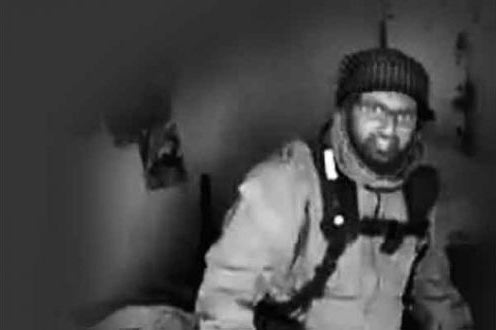 Thirty-two Sri Lankan Muslims from "well-educated and elite" families have joined Islamic State in Syria, the justice minister told parliament on Friday, promising that the government would clamp down on extremists.
The statement by minister Wijeyadasa Rajapakshe was condemned by representatives of the Muslim minority, who complained of racism.
"All these (Muslims) are not from ordinary families. These people are from the families which are considered as well-educated and elite," Rajapakshe said, adding that the government was aware of some foreigners coming to Sri Lanka to spread what he called Islamic extremism.
"There is a greater fear among the public about ISIS," he said, using another name for Islamic State. "If somebody tries to spread extremism in this country, we will not allow for that from today. The law of this country is no different to Buddhist monks or ordinary people."
The Muslim Council of Sri Lanka (MCSL), an umbrella body that includes most Muslim organizations in the country, expressed concern, saying Rajapakshe's statement came at a "very opportune time to certain extremist elements bent on tarnishing the image" of Sri Lankan Muslims.
"The Muslim community is seriously alarmed about the re-emergence of the racist campaign that was carried out by extremist Buddhist monks since the end of the war in 2009," the MCSL said in a statement.
"We urge Wijeyadasa Rajapakshe to provide the evidence and take immediate action against anyone who may have violated the laws of the land, irrespective of ethnicity or religion."
More than 70 percent of Sri Lanka's 20 million people are Buddhists, about 13 percent are Hindu, while Muslims make up around 10 percent.
President Maithripala Sirisena has been criticized for failing to curb religious hate speech by both Muslims and Buddhists. Some Sinhala Buddhist groups have threatened Muslims and their businesses on social media, while attacks on mosques and Muslim-owned properties have continued under the Sirisena administration.
Muslim leaders warned the government in 2014 of possible Islamic radicalization and Muslims turning to foreign Islamic groups for support, attributing this to attacks by Buddhist hardliners.
Sri Lanka's 26-year civil war ended in 2009 with the military defeating the predominantly Hindu Liberation Tigers of Tamil Eelam (LTTE), who fought for a separate state in the island's north and east.
(Reuters)
Latest Headlines in Sri Lanka