Sri Lanka says Rajapaksa officials stashed over $2 billion in Dubai
Posted by Editor on March 20, 2015 - 6:54 am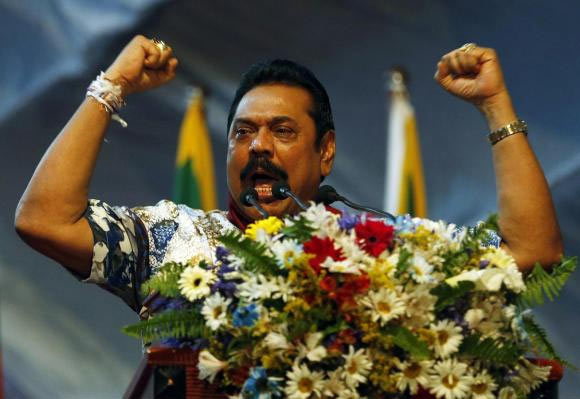 Sri Lankan investigators have located more than $2 billion that was secretly transferred to accounts in Dubai by figures close to the administration of former president Mahinda Rajapaksa, the government said on Thursday.
Cabinet spokesman Rajitha Senaratne said the funds represented about of fifth of the total amount of so-called 'black money' that the authorities suspect was illicitly stashed abroad.
"We have information that more than $10 billion, more than our country's foreign reserves, is kept outside the country by those closely related to the last government," he told reporters.
A former top official in Rajapaksa's administration dismissed as "nonsense" the government's suggestion that the money found was evidence of corruption.
President Maithripala Sirisena, who defeated Rajapaksa in a January election, has ordered an investigation into all financial deals sealed by his predecessor. Rajapaksa and his former government officials have rejected allegations of corruption and nepotism and said they are ready to face any investigation.
Describing the accounts found in Dubai, Senaratne said: "One person from a leading family held $1.064 billion. Another account under a parliament member's name had over $500 million and a secretary to a very important person had over $500 million jointly with another person, who is very famous for corruption."
Senaratne did not say who held the accounts, as the probe is still under way. He said it had also identified large withdrawals, including one of $600 million, from accounts belonging to people who had worked with Rajapaksa's government.
"We have given these details to the U.S. and Indian financial intelligence agencies which are helping us in the investigations," he added.
His assertion was dismissed by a former government official and Rajapaksa ally, who declined to be named.
"In the context of money laundering, you can't take $600 million at once," he told Reuters, adding that the government should name the holders of the alleged accounts.
"Why can't he say the names if they have the information?" the former government official said, describing Senaratne's comments on Thursday as "absolutely nonsense".
Sri Lanka's anti-corruption body has so far barred former central bank governor Ajith Nivard Cabraal and Sajin De Vass Gunawardena, a parliamentarian close to Rajapaksa, from leaving the country because of corruption complaints. Both have rejected allegations they misused public funds.
Senaratne also said the government had canceled an $85 million airport runway project awarded to Colombo-based Access Engineering Plc, which won a number of infrastructure contracts during Rajapaksa's time in office. No comment was immediately available from the company.
(Reuters)
Latest Headlines in Sri Lanka