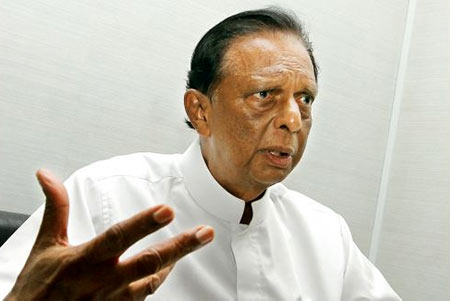 COLOMBO – The Sri Lanka government will undertake a tourism promotion drive in Fujian province of China next week to attract more and more Chinese tourists, a Sri Lankan Minister said on Friday.
Tourism Promotion Minister John Amaratunga told Xinhua that tourist arrivals to Sri Lanka were up by 20 percent in January compared with the corresponding period of the last year.
"We received more than 200,000 tourists last month. This is despite flight restrictions at the Colombo Bandaranaike International Airport for renovations of the runways," he said.
Asserting that the Chinese and Indian nationals account for a bulk of tourist arrivals, he said he would leave for Fujian on Feb 17 to start a promotion drive with the help of authorities in the southeastern province of China.
"We will set up a tourism promotional centre in that area for the benefit of those willing to travel in Sri Lanka," he said.
Last year 2.2 million tourists visited Sri Lanka. The minister said he was targeting to bring as many as 2.5 million this year.
Sri Lanka became a place of attraction particularly after the civil war ended in May 2009.
(Xinhua)